By Takanori Kuge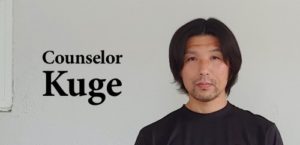 While I missed seeing everyone in person at this year's AGM, it was nice to connect with new faces and familiar faces of the people attended the meeting. In this issue I'd like to describe a summary of the counsellors' report that I presented in the AGM. 
 [ Current trend ] 
While the total number of counselling service users in 2019 was almost same as the number in 2018, the cases of senior clients and cases related to domestic violence further increased compared to the previous years. Both of these types of cases tend to take a substantial amount of time and various types of intensive support.
 [ Uniqueness of JSS ] 
Professional mental health support and counselling in Japanese language is quite limited in Toronto, GTA or Ontario.  There are a couple of Japanese speaking clinical psychologists in GTA and a couple of registered psychotherapists working in private clinics in the GTA. However, to my knowledge, there is no Japanese speaking psychiatrist in GTA. In terms of agencies, JSS is the only non-profit charitable agency offering professional counselling/psychotherapy services in Japanese in Ontario. Although Vancouver has a larger Japanese population, there does not seem to be an agency like JSS. So, it is quite possible that there is no other agency like JSS even in Canada. 
 [ Important principles behind JSS's activities ] 
One of t

he most important

principles

 of JSS's 

activities

is that we can provide services in Japanese language by the

registered professionals

who have a Japanese cultural background.

JSS's frontline workers consist of a registered psychotherapist and two registered social workers, and each of us has strengths in different areas. Since many of the cases brought into JSS are complicated and require interventions in both social work and psychotherapy areas, JSS staff have been able to provide effective support for clients by utilizing each staff's expertise. I'd like to also mention that JSS's office administrator has been of great help to each frontline staff in many ways – especially in the area of IT. With a small team consisting of

 

one full-time and three part-time staff, with Board members and other volunteers, we are making

every effort in order to continue providing these necessary services to the Japanese community in Ontario

.

 
Another

extremely important

principle

is that JSS can provide professional services at nominal fees, so that the services are available to clients of all income levels. Our service is literally available to anyone who needs our services as even the nominal fee can be fully waived for clients facing a critical financial challenge.

  JSS prides itself in being able to provide assistance to anyone in need of support.
 [ A BIG "THANK YOU" to all JSS supporters ]
Support from the community has been key to our work in supporting the people in need in our community. Without the tremendous support from our donners, membership holders and volunteers, JSS would not be in a position to continue our work.   
 THANK YOU VERY MUCH for all your support and contributions!