By Yuka Sato, Clinical Supervisor and Junko Mifune, Counsellor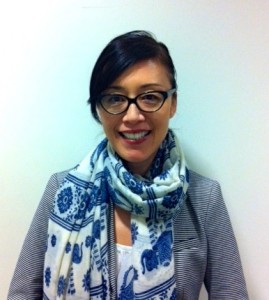 In the previous article, we talked briefly about separation. After one year of separation, a married couple is eligible to apply for a legal divorce under Canadian Divorce Law.
Filing for Divorce
Unlike Japan, being "separated" in Canada is generally recognized as an official marital status.
In Ontario, to make a divorce official, it is necessary to legally process an application for divorce. Your legal rights remain the same whether you are separated or divorced.
Also, unlike in Japan, the breakdown of a marriage needs to be proven in order to file for divorce. The breakdown of a marriage is usually evidence because the couple has lived apart for at least one year. However, the couple can file for divorce within that year, if adultery or physical or mental cruelty by a spouse can be proven in court. A couple can file for divorce jointly, or a spouse can apply for divorce as an individual.
Whereas in Japan you process an official divorce at a local municipal office, in Canada the divorce application is submitted to the Family Court and the judge makes the decision whether or not to grant the divorce. Consulting with a family lawyer is usually recommended when filing for divorce or when separation is being considered although it is possible to file an application for divorce without a lawyer.
Even if the marriage had taken place in Japan, it is possible under Family Law to file for divorce in Family Court if either spouse has lived continuously in Ontario for more than 6 months.
Spousal and Child Support
Filing a divorce application does not mean that the spousal and child support you have been receiving from your spouse will end automatically. This also applies to common-law couples that are not legally married. The amount of financial support is determined mainly by the financial status of both parties and the duration of the marriage. Therefore the support payments should continue according to the specifications of the existing agreement. However, one can request a change or changes in the amount of financial support or other matters in the agreement by applying to the court, such as when the financial status of one or both parties changes during separation or after divorce. Please be mindful that if a spouse leaves Canada during separation or after divorce, support payments enforced through the Family Responsibility Office may become challenging.
We highly recommend that you consult a lawyer to fully understand your rights and responsibilities before starting to file for divorce, especially if your agreement contains the matter of child custody, division of properties, and spousal or child support.
Resources:
Separation and Divorce Child Support:
https://jss.ca/wp-content/uploads/2016/01/Child_Support_Web.pdf
Separation and Divorce or Death of a Spouse Property Division:
https://jss.ca/cms/uploads/file/CLEO_SepDivDeath_PropertyDiv.Web.pdf
Before Talking to a Lawyer:
https://jss.ca/information/before-talking-to-a-lawyer/
Family Law Information Centre:
http://www.attorneygeneral.jus.gov.on.ca/english/family/infoctr.asp
What are my rights if I get separated or divorced?:
http://settlement.org/ontario/daily-life/life-events/divorce/what-are-my-rights-if-i-get-separated-or-divorced/
Family Law in Ontario:
http://www.attorneygeneral.jus.gov.on.ca/english/family/familyla.pdf
Legal Aid Ontario:
Justice Net:
http://www.justicenet.ca/about-us/
Family Service Toronto: