Thinking about getting separated
By Yuka Sato, Clinical Supervisor & Junko Mifune, Counsellor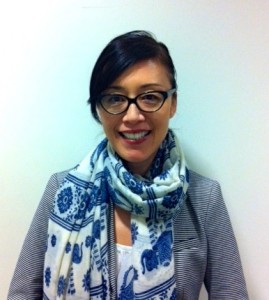 When a couple faces prolonged conflicts, or when they are not able to understand each other's concerns or needs, actively engaging with these issues by having open dialogue or utilizing couples or marriage counselling are important steps the couple can take to improve the situation. However, sometimes the couples may need to make the difficult decision to get separated. Some of JSS' clients seek support with issues around couple relationships, or support around separation and divorce. Everyone hopes to be happy when in a relationship, therefore, we can imagine the discord and anguish that a person may experience when he and she contemplates separation from his or her spouse or partner.
Couples or marriage counselling is highly effective when both parties have the intention to improve the relationship, and hope to work together to work out their issues. Couples counselling encourages appropriate communication between both parties, as well as assisting the couple to become aware of and understand each other's needs and issues. However, please note that couples counselling does not work well when the relationship is abusive. Abusive partners usually want all the powers and controls in their relationships, and will focus on maintaining that imbalance which the abuser brings into the counseling sessions. Moreover, DV is not a relationship problem, but it is an unhealthy and hurtful behavior pattern to control the person being abused.
The term separation may provoke a negative image for many, but separation is sometimes needed to move forward. For example, as it was noted earlier, when one is in an abusive relationship, courageously deciding to separate from one's spouse is the best way to keep one and one's children safe from the abusive partner. Or in case of a partner who has no intention to continue the relationship, separating from one's partner can be a step to rebuild a positive future. In Ontario, a couple needs to be separated for one year to be eligible to apply for a divorce. This is unless one can prove at court the committing of adultery or physical or mental abuse by the spouse.
When women start thinking about getting separated, many of them worry about their financial future, as well as issues such as child custody and child support. Furthermore, if a woman has stayed home for many years in order to look after children or has never worked in Canada, she may feel anxious about raising children without financial support from her partner. In Ontario, one has the right to seek financial support from the spouse (spousal and child support) if one is not able to earn an income to support oneself or one's family. If one's spouse is not capable of providing any financial support, one may be eligible to apply for Ontario Works that provides financial and social assistance.
The arrangement of financial support, the divisions of assets, child custody, and other issues between the couple are generally entrusted to an individual couple, since if they are able to come up with an agreement together, that is the best resolution. Developing a separation agreement with a family lawyer is recommended, however, if both parties cannot come to an agreement about the issues listed above, then a negotiation or mediation can be tried out based on Collaborative Family Law, or the couple's needs to bring the matter to Family Court to settle the issue.
One may worry about psychological effects of separation on one's children. An agency like Family Service Toronto provides support services to parents so that children can make a smooth transition to a new family environment. When one has children, one can expect that one will likely keep communication of some kind with one's partner after being separated. It is natural to become emotional with one's partner when it comes to separation or divorce, but it is important to be mindful of making efforts to make one's separation as amicable as possible for the sake of one's children.
When one is unable to afford to hire a lawyer to deal with separation or divorce, one may consult with the Duty Counsel at Family Court, but how much help one receives seems to depend on how busy each family court is, or where the court is located in Ontario. Legal Aid issues Legal Aid Certificates for cases of separation and divorce for the victims of abusive marriages or common-law relationships. Justice Net provides legal consultation and services with subsidized fees based on one's income and family size for individuals who do not qualify for Legal Aid.
The topic of divorce will be covered at the next article.
Resources:
Ontario works:
http://www.mcss.gov.on.ca/en/MCSS/programs/social/ow/index.aspx
Family Law Information Centre:
http://www.attorneygeneral.jus.gov.on.ca/english/family/infoctr.asp
What are my rights if I get separated or divorced?:
http://settlement.org/ontario/daily-life/life-events/divorce/what-are-my-rights-if-i-get-separated-or-divorced/
Family Law in Ontario:
http://www.attorneygeneral.jus.gov.on.ca/english/family/familyla.pdf
Legal Aid Ontario:
http://www.legalaid.on.ca/en/
Justice Net:
http://www.justicenet.ca/about-us/
Family Service Toronto:
http://www.familyservicetoronto.org/