Momiji & JSS: e-Learning Series

Momiji & JSS Present:
e-Learning Series
2021 Feb & Mar Sessions – Open for Registration!!
Missed sessions? Scroll down to watch the recorded version!
Not having much opportunity to meet people due to the COVID-19 pandemic? Join us to learn variety of skills and knowledge from cooking to health!
Momiji Health Care Society and Japanese Social Services provide online e-Learning sessions via "Zoom", an online meeting platform. We have a variety of guest speakers supporting this program and sharing what they know, what they do often, and what they are expert about. It could be their hobbies, things to fill some of their days, spices they can add to their everyday lives.
How to Attend
Go to each session page (by clicking each link), click the registration button, and fill the registration form then click "Submit". Feel free to contact us if you have difficulty accessing or filling the form.
The registration form uses the same language with the session language (the Japanese form for the session offered in Japanese).
Registration deadline: 2 days before the session day (e.g. July 13 for the July 15 session)
Zoom URL: You will receive the invitation email that contains the Zoom meeting URL, ID and password by email a day before the session, which are not shareable to others.
Confirmation? : There is no confirmation email other than the invitation a day before. Seeing "Your response has been recorded" after submitting the form, means you've successfully registered. Contact us if you are worried. Please refrain from submitting the form multiple times unless your previous submission has wrong information (Leave a note on the comment box).
There will be a session to learn about some of the Zoom functions you can use during the seminar (e.g. Swapping the slide and the instructor's window). Please indicate on your registration form if you would like to join it, and come to the Zoom room 10 minutes before the seminar starting time.
Have your Zoom name to be recognizable to the host as a registered participant (e.g. Hanako Y, Y. Yamada, Hanako Yamada). Avoid using just initial(s), nickname, device name or such – the host may not be able to allow you to join for security purpose.
**First time trying Zoom? Contact Keiko (Momiji) as soon as possible, to book one-to-one practice session and download support. We are not an IT expert, but we will do our best to help you attending our sessions!
Contact
Japanese Social Services(Chie):416-385-9200 / programs@jss.ca
Momiji Health Care Society(Keiko):416-261-6683 x.249 / ciw@momiji.on.ca
Upcoming Sessions
Cautions
We normally have these e-Learning sessions on Wednesdays afternoon. However, the schedule is subject to change. Double check the schedule of what you are registering.
Double check with the language and schedule of the session you are interested in. There may be the same titles with Japanese-only. Best to register from specific language page of your choice – from the English page if you intend to attend to the English session (click the language button at the upper right to change the language of the page, if needed).
The sessions may be recorded; however, publishing version will not include the faces, names, voices and chat records of the attendees.
Sessions: Open for Registration
Below session is held on Wednesday afternoon – RSVP by the Mondays right before the session date (2-days before the session).


February 24: Supporting a Senior Friend (Japanese) 2-3 pm
Starting time will be changed from March 2021 – 3 pm!!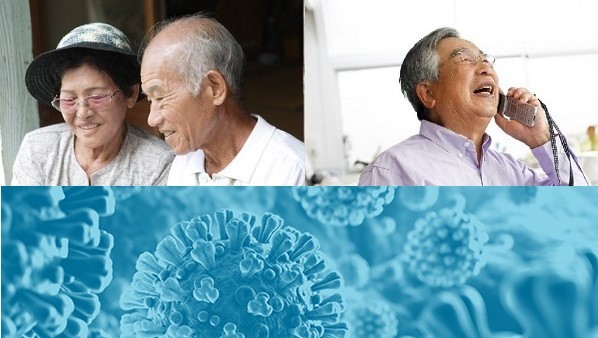 March 10: Positive Ageing (3) ~ Learning from Japanese Canadian Seniors (English) 3-4 pm
March 31: Myth & Fact: COVID-19 Vaccine (English with Japanese interpretation) 3-4:30 pm
Sessions: Not yet Open for Registration
April 14: Positive Ageing ~ Korean Culture (title tentative) (English) 3-4 pm
April 28: Easy & Yummy, Let's cook "Oyaki"! (Japanese) 3-4 pm
TBA  *Stay tuned for the May 2021 schedule!
Past Sessions
Year 2021
February 10: New Year Celebrations among Different Culture (English)
Recorded Version (To be uploaded)
January 27: Learn about Anxiety (Japanese)
January 13: End of Life Preparation ~ Palliative Care and Advance Care Planning (English with Japanese summarized translation)
Year 2020
November 22: Adult Immunization (Japanese)
November 8: Powers of Attorney & Will – Q&A Session for the Sep 23 seminar contents (Japanese)
October 28 : Housing / Personal-Care Choices for Seniors (Japanese)
September 23:Powers of Attorney & Will(Japanese)
September 9:Learn about Depression(Japanese)
August 26:Natto Making(Japanese)
August 26:Miso & Shio Kouji(English)
August 12:Immunization for Adults and Older Adults(Japanese)
August 5:COVID-19 & Mask(English)2-3 pm
July 22:Woodblock Print Artist – Naoko Matsubara(Japanese)
July 15:COVID-19 & Mask(Japanese)
June 24:Making Miso & Tomato Kouji(Japanese)
June 17:Making Kouji & Shio Kouji(Japanese)
Wanted: Topic Ideas, Guest Speakers
Do you have any topic you would like to learn from this program, or any skills/knowledge you can share with others (in English/Japanese/both)?
It is totally okay if you feel your skill/knowledge is not the level of "professional" (professionals are welcome too!). Our purpose to offer this program is for everyone, including those who are trying to stay home to protect themselves and/or others, to learn something they can do at home, to be cheered by seeing their peers enjoying life.  Even though the attendees may not choose to try what they learn from this program, that'd still provide good opportunity to fill their day, interact with others through certain topics, and feel some enjoyment, are great for one's mental health.
Let us know if you are interested to be our guest speaker. Though our services target individuals with Japanese background, it would be interesting and fun to learn anything related to our day to day lives!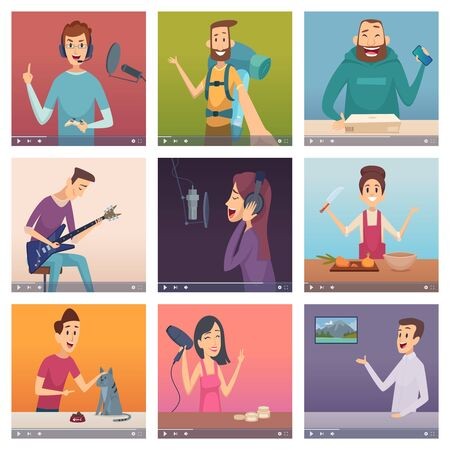 Hosted by: Momiji Health Care Society, Japanese Social Services(JSS)
Supported by: Halton Japanese Seniors Lunch Group、JAMSNET Canada、Family Talks Forum (FTF)