The 20th Annual Holiday Drive
JSS 20th Annual Holiday Drive
Japanese Social Services is starting its annual Holiday Drive Program. Once again we are calling upon members of the community to embrace the holiday spirit and reach out to the less fortunate among us. The success of this program so far lies heavily with the co-operation of agencies such as yours and of many participants who expressed their interest and kindness by taking part in this program in the past.
It is our hope that members of the community will continue to express their goodwill and caring by participating and contributing to this year's the 20th Holiday Drive. The items needed are non-perishable dry and canned foods. Japanese groceries are particularly appreciated, as well as new toys and gifts for children, and new clothes.
Gift hampers — available from Saturday, November 2 to Sunday, December 8 –– have been placed at the following locations:
JCCC at the front door (6 Garamond Court, Toronto)
IKEBATA Nursery School (c/o JCCC )
MOMIJI Health Care Society (3555 Kingston Rd., Scarborough)
Japanese Gospel Church of Toronto (301 Silver Star Boulevard, Scarborough)
Toronto Buddhist Church (1011 Sheppard Ave., North York)
Toronto Japanese Seventh-day Adventist Church (19 Mortimer Avenue, Toronto)
Andrew's Japanese Anglican Church (49 Donlands Avenue, Toronto)
Toronto Japanese Association of Commerce & Industry (20 York Mills Road, #100, Toronto)
JSS (6 Garamond Court, Toronto)
Toronto Kokugo Kyoshitsu (Saturday Morning Only) (80 Bowmore Rd., Toronto) *Added this year!
Brand New Way Inc. (#604-2323 Yonge St., Toronto) *Added this year!
Please drop off donations at the hamper nearest you. All the donations will be brought to JSS, sorted into packages for the families on Monday, December 9, and delivered to the families in time for the holiday season.
We also welcome monetary donations, ensure to note that it is for "Holiday Drive" and mail or bring it to the JSS office. You can make an online donation from the button below. We will issue a tax receipt for donations of $10 and over.


We are presently compiling the list of recipients who would benefit from this program. If you or your organization have any names you wish to add to this list, please contact our counsellor, Mr. Takanori Kuge, at 416-385-9200 or Takanori.Kuge@jss.ca  as soon as possible. All calls are kept confidential. Please feel free to circulate the flyer to your friends and family members.
We thank you sincerely for your support!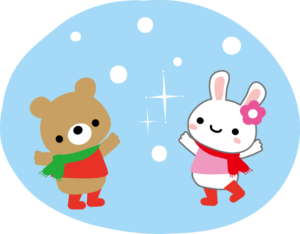 *When the donation amount exceeds the goal amount of the campaign, JSS may utilize the funds to cover the cost of other JSS services and operation.