By David Ikeda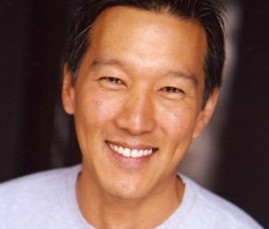 Summer seemed to flown by for all of us at JSS.  We have been busy over the summer and are planning some exciting activities over the coming months.
Our Annual General Meeting in June was well attended.  Most of the board members returned to sit and serve.  However we lost two very hard working and crucial members due to personal reasons and family commitments.  Stephen Kennedy served as our legal advisor and specialist for many years and single-handedly created our conflict of interest rules and guidebook.  This may not sound like much but it was an extremely critical factor in not losing our government funding.
Marion Yanase also stepped down from the board.  She was a devoted member of the program committee and was the main person who kept up our seniors' program with the Wynford Seniors at the JCCC.  She also spearheaded and ran our first ever Strategic Plan.  The latter was also a very important piece needed for our grant writing efforts.  I will have more to say on grants later.  However I want to take this moment now to thank Stephen and Marion for their tremendous work for JSS and their dedication to seeing that our organization continues to do the fine work it does for the community we all serve.  They will be greatly missed
But life does go on.  In August Sam Yamamoto's 80th birthday party was turned into a fundraising event for JSS thanks to him and his wife, board member and fundraising chair Mrs. Junko Yamamoto.  Guests were encouraged to make donations to The Scotiabank Waterfront Marathon in place of gifts for Sam.  I am please to announce that the event raised over $11,000.
Along with Mrs. Yamamoto who is returning as our fundraising chair (please read her article on our next big event, the Scotiabank Waterfront Marathon), we have Mr Terry Ikeda who is continuing as Treasurer, Pastor Haruo Sato who is the editor of this electronic journal, Ms. Michi Chun as well as our senior emeritus member Toke Suyama and designer Anthony Liliefeldt.  We also have a new Vice President Michelle Chibba.  She has been absolutely critical in getting the security upgrade completed which will further ensure our clients' and donors' privacy, as well as leading our grant writing efforts.
I am extremely pleased to announce that we have gotten our first ever Ontario Government grant for seniors' services (Please see Natalie's article on this important development).  I am also extremely happy since this was done in partnership with Momiji Health Centre.  By cooperating with Momiji as well as with the Wynford Seniors, JSS has now created a project that unites Momiji and the JCCC to better serve our senior community members.  I wish to thank Birgitta Robertson, the executive director of Momiji, and her team for starting what I hope to be more future collaborations to help our community.  I also want to thank Ontario Coalition of Agencies Serving Immigrants under the leadership of Ms. Martha Orelliana for all of the support she and her organization has given us.
And, on behalf of JSS I wish to thank all of you for your support and interest in what we are doing to help our community.  We are such a small organization but your support really drives our dedication and action to keep working.