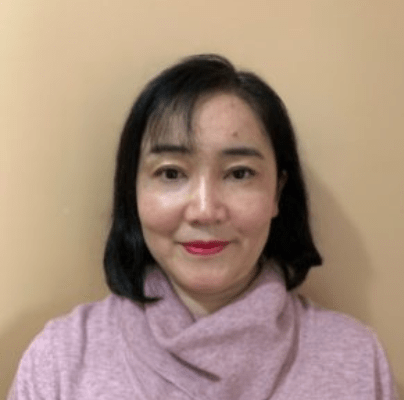 Dear JSS supporters, I truly hope everything is well with all of you.  Although we still have a lot to be cautious about, the COVID-19 pandemic seems to be finally getting under control. With the lifting of travel restrictions and public safety measures, I hope you all are gradually getting back into a state of normalcy.    
As I write this, we at Japanese Social Services are in the process of preparing for our first post-pandemic in-person fundraising event, the June Yamamoto Memorial Walk for JSS. As you know, it has been more than two years since we have had the opportunity to see most of you in person. I am sure that many of you have experienced feelings of entrapment, loneliness, and anxiety, and have been reminded of the preciousness of being able to freely meet with your friends and colleagues. This event was planned as a fundraising event to enhance and sustain the JSS community programs, but it was also designed primarily to get to know you better. We invite you to join us for a group walk, refreshments, and casual conversation about JSS and the Japanese community. Long-time supporters and members are welcome to join us, as well as those who have ideas for building a better community, want to learn more about JSS, or are interested in the activities of our volunteers and board members. Donations will continue to be accepted after the October 16th event, so please give us your warm support. For more information, please visit the event page on our website. 
Now, after reading this far, some of you may be thinking, "Another walk event?" That's right, JSS has been holding walkathon / marathon events twice a year for some time now. You may recall that we held another remote walkathon, the "JSS Challenge," this past June. I would like to take this opportunity to report that this event was also a great success, thanks to the generosity of all of you, and I would like to thank you from the bottom of my heart. This year, 18 participants from different locations walked/ran a total of 87.7KM and raised a total of $6,179, exceeding our goal. Thank you to everyone who participated and donated. The funds raised will be used for JSS operating expenses. 
Please do not forget that the holiday drive, one of JSS's most important projects, is just around the corner. Our staff and volunteers are working together to prepare for this event as well. Please help us make the holiday season brighter and more joyful for our community members in difficult circumstances. For more information, please visit the holiday drive information page on our website. 
Last but not least, Mr. Katz Fukuda left JSS in June 2022 after 7 years of service as our Finance and Administration coordinator. We thank Mr. Fukuda for his hard work and dedication to the organization. While we miss Mr. Fukuda, we are pleased to inform you that JSS was lucky to find Ms. Ai Noda, a very capable replacement, in a timely manner. Please join me in welcoming Ms. Noda to JSS!