FUNDRAISING: JSS is running for the community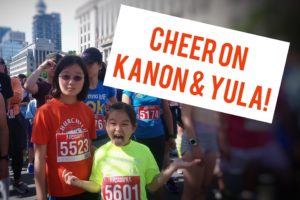 On October 20, JSS will participate in the Scotiabank Toronto Waterfront Marathon. For the 6th straight year, JSS staff, board members, and their family members will be running and walking with the goal of raising $5,000 for JSS services and programs.
Unfortunately, JSS counsellor and runner extraordinaire, Takanori Kuge will not be able to participate this year because of a bad knee injury, however, his adorable and intrepid daughters, Kanon and Yula are filling his shoes and running the 5K race.
Please help us to reach our $5,000 goal. Join or sponsor our team.
We are already half-way to reaching our $5,000 goal thanks to a generous donation from former board member, Junko Yamamoto and her husband Sam, as well as support from our sponsors: Marty Kobayashi of HollisWealth, Japan Beauty, Boutique Ai, Heisei Mart and home renovator and landscaper, Jiro Fukushima. We are so grateful for their support.
DONATE
If you would like to make a donation in support of the team, you can choose to pay by cash, cheque, or credit card. Please make cheques payable to 'Japanese Social Services'. Donations by credit card can be made securely on the JSS website and on Facebook.


PARTICIPATE
If you are interested in joining our team, you can walk, run, or roll 42K, 21K, or 5K. You can even bring your stroller. Visit http://www.torontowaterfrontmarathon.com for information on the events and how to register, or email JSS Fundraising Chair, Meaghan Tanaka at meaghan.tanaka@jss.ca. You can download a copy of our pledge form here.
2019 Marathon Pledge Form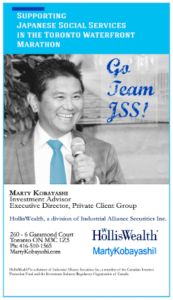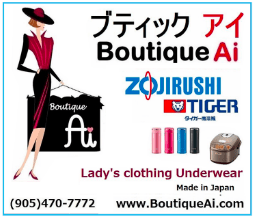 2019 Marathon Pledge Form