Assistive Devices for Safety
Presented by Momiji / JSS /Yee Hong Centre
Wed. Apr 12, 2023, 3:00 – 4:00 pm (English)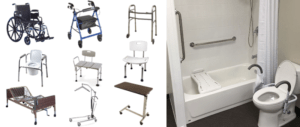 1hour online session (Zoom)  to learn about Assistive Device for Safety will be co-provided by Momiji Health Care Society and Japanese Social Services (JSS), joined by Yee Hong Centre for Geriatric Care.
What is this session about?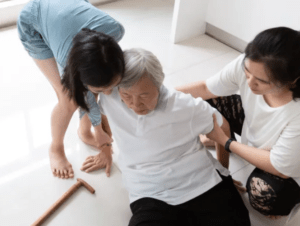 "Falls are the leading cause of injury among older Canadians. 20-30% seniors experiencing one or more falls each year. Falls cause 85% of senior's injury-related hospitalizations, 95% of all hip fractures, and over 1/3 of seniors are admitted to long-term care following hospitalization for a fall.
The average Canadian senior had to stay in hospital 10 days longer for falls than for any other cause. Falls can result in chronic pain, reduced mobility, loss of independence and even death. […] Falls are preventable and action can be taken by all. (Public Health Agency of Canada, 2021)"
Falls prevention can vary from adapting your home environment (e.g. removing tripping hazard, lighting up, keeping floors dry), wearing proper footwear, socializing to stimulate your brain, engaging in proper exercise to strengthen and flex your body, to utilize assistive devices to aid your balance and posture that can make your daily activity safer and easier. In this session, we invite an expert (device vender) who deals with mobility aid and home safety products, and explain about them in details.
What you will learn:
– Major assistive devices (e.g. walker, wheelchair, bed safety, bathroom safety)
– When is a good timing for people to start considering getting a device, how these devices can help you and your caregiver
– How to use these devices safely and comfortably, how to maintain them
– Importance of getting assessed by OT/PT before purchase
– How to obtain one, how to receive the government coverage (Assistive Device Program – Ontario) for purchase
*This seminar aims to provide useful, general information to public, not to sell the device to the attendees or to benefit the specific vender or industry.
*What is Assistive Device?  = External equipment that are designed to assist a person to perform a particular task. It enable people to carry out daily activities and participate actively and productively in personal and community life. It varies widely such as mobility aid, hearing aids, safety equipment (e.g. grab bars, bedside handrails), communication aid, visual aids, diabetic equipment and supplies, etc.
About our Guest Speaker
Presenter: Jay Samuels, Rehab Sales Consultant
How to Attend
Anyone interested can attend but pre-registration required. Click the registration button below, and fill and submit it by two days before the session date (Mon, Apr 10). If you have difficulty using online registration system, feel free to contact the hosting agency.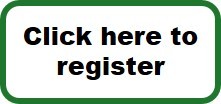 (Registration Form will open from the button above)
Those who registered, will receive an invitation email with the Zoom link and ID/Passcode, by a day before the session date from the hosting organizations. Check your junk box if you can't find it in your inbox – Email us if you don't see it anywhere.
【Caution!】
1. Auto-email (to confirm what you filled) right after registration
You will receive a confirmation email from the system right after you "Submit" your form (this receipt does not contain the Zoom URL). Make sure to type correct email of yours. If you don't see it, check your junk folder first, then contact JSS / Momiji.
2. Your Zoom display name should be recognizable to the host
Upon joining, please display your name on Zoom in ways we recognize that you registered. For example, instead of using nicknames or initials, include your first and/or last (e.g. Hanako Y, H. Yamada, Hanako Yamada) . We may not be able to allow you to enter for security purposes if we can't recognize your name. We'll show you how to change the display name 5 minutes before the session start.
※Contact JSS/Momiji if you don't know how to change your Zoom display name.
Contact
Momiji Health Care Society(Chie):416-261-6683 x.249 / ciw@momiji.on.ca
Japanese Social Services (JSS) (Rumiko):416-385-9200 / programs@jss.ca
Zoom – First Time?
If this is the first time you are trying out Zoom, we are more than happy to help you out with downloading and using Zoom, while connecting with you via phone. Please contact us as soon as possible, to book your practice session. *Availability may be limited depending on the number of requests.
**Please note that we most likely can't help you connecting Zoom on the day of the seminar due to limited staffing. We encourage you to book us for the separate practice prior to the seminar date.
This eLearning series is: