e-Learning: Learning about the Duties of an Executor
Momiji / JSS Present:
Wed. Feb 22, 2022
2:45 – 3:25 pm (English), 3:30 – 4:10 pm(Japanese)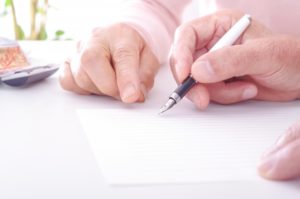 1.5-hour online session (Zoom) to learn about the Duties of an Executor from an estate lawyer practicing in Ontario, will be co-provided by Momiji Health Care Society and Japanese Social Services (JSS), in Japanese and English.
講座内容
Being an executor, who will carry out your wishes set out in your Will after your death, comes with tremendous responsibilities. What are the duties and responsibilities of an executor?
In this seminar, an estate lawyer Nozomi (Zoe) Smith, who regularly speaks at our annual POA & Will seminar, will take a deep dive into the duties of an executor. This is a valuable opportunity for those who will leave a will and those who are named as an executor of someone's estate to learn about the duties of an executor.
This seminar will be divided into two parts, with the first half delivered in English and the second half in Japanese.
Because of time restraints, the seminar will not discuss the basics of will. It is recommended that you have a basic knowledge of will before the seminar.
Reference material : Recorded version of the 23 Feb, 2022 seminar "Power of Attorney (POA) & Will"