Have you been fired or laid off?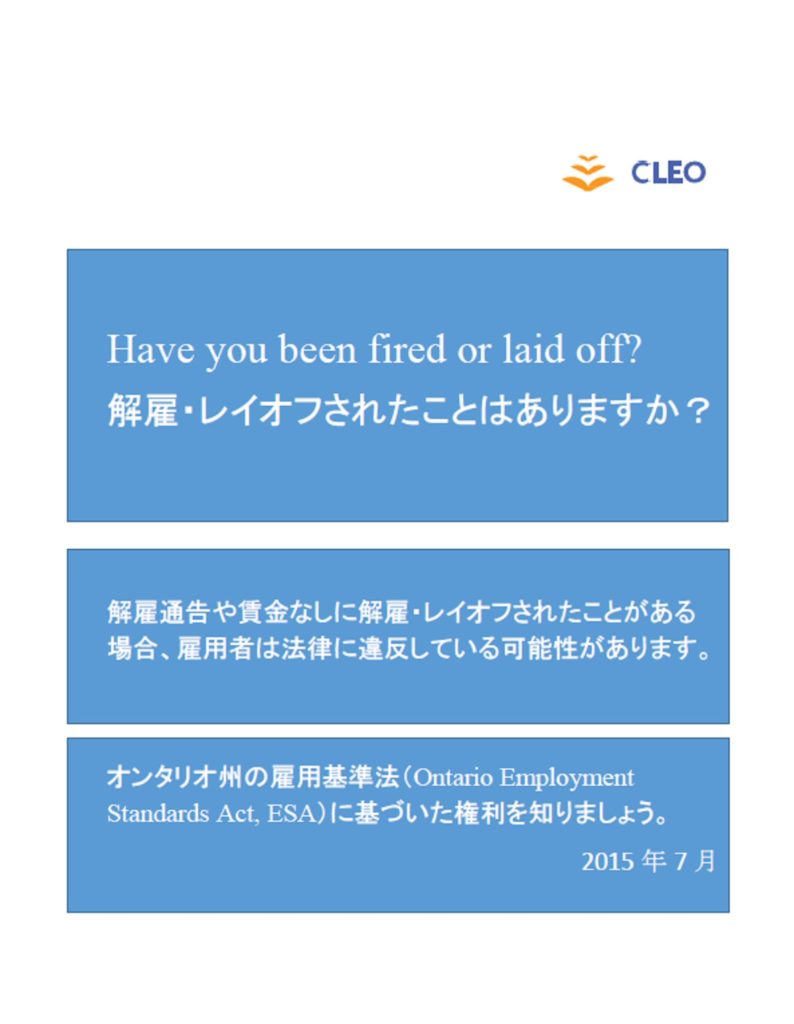 If you have been fired or laid off with no notice, or no pay, your employer may be breaking the law.
Find out about your rights under the Ontario Employment Standards Act (ESA).
Read the original English article from the CLEO (Community Legal Education Ontario) website:  http://www.cleo.on.ca/en/publications/beenfired
Article dated July 2015, produced in English by CLEO.