e-Learning: POA:Learning about Attorney's duties
Momiji / JSS Present:
Wed. Sep 28, 2022, 3:00 – 4:00 pm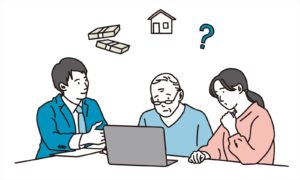 1-hour online session (Zoom) to learn about Power of Attorney from an estate lawyer practicing in Ontario, will be co-provided by Momiji Health Care Society and Japanese Social Services (JSS), in Japanese.
What is this session about?
"I know I need a POA (Power of Attorney) in case I lose the ability to make decisions, but what does POA actually do?" This is a frequently asked question JSS & Momiji receive.
In this seminar, an estate lawyer Nozomi (Zoe) Smith, who teaches our annual POA & Will seminar, will take a deep dive into POA. This is a valuable opportunity for those who gives someone power of attorney and those who are assigned as POA to learn about the actions required for property management and personal care as POA.
Momiji and JSS have seen many cases in which the lack of POA has caused great difficulties. We hope that many people will learn about the importance of POA through this seminar to resolve their questions and concerns.
Because of time restraints, the seminar will not discuss the basics of POA. It is recommended that you have a basic knowledge of POA before the seminar.
Reference material : Recorded version of the 23 Feb seminar "Power of Attorney (POA) & Will"
About our Guest Speaker
Presenter : Nozomi (Zoe) Smith, J.D., LL.M., CEA | Lawyer
                   Nakano Smith Law Group
How to Attend
Anyone interested can attend but pre-registration required. Click the registration button below, and fill and submit it by two days before the session date (Mon, Sep 26). If you have difficulty using online registration system, feel free to contact the hosting agency.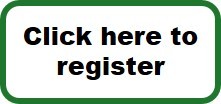 (Registration Form will open from the button above)
Those who registered, will receive an invitation email with the Zoom link and ID/Passcode, by a day before the session date from the hosting organizations. Check your junk box if you can't find it in your inbox – Email us if you don't see it anywhere.
【Caution!】
1. Auto-email (to confirm what you filled) right after registration
You will receive a confirmation email from the system right after you "Submit" your form (this receipt does not contain the Zoom URL). Make sure to type correct email of yours. If you don't see it, check your junk folder first, then contact JSS / Momiji.
2. Your Zoom display name should be recognizable to the host
Upon joining, please display your name on Zoom in ways we recognize that you registered. For example, instead of using nicknames or initials, include your first and/or last (e.g. Hanako Y, H. Yamada, Hanako Yamada) . We may not be able to allow you to enter for security purposes if we can't recognize your name. We'll show you how to change the display name 5 minutes before the session start.
※Contact JSS/Momiji if you don't know how to change your Zoom display name.
Contact
Momiji Health Care Society(Chie):416-261-6683 x.249 / ciw@momiji.on.ca
Japanese Social Services (JSS) (Rumiko):416-385-9200 / programs@jss.ca
Zoom – First Time?
If this is the first time you are trying out Zoom, we are more than happy to help you out with downloading and using Zoom, while connecting with you via phone. Please contact us as soon as possible, to book your practice session. *Availability may be limited depending on the number of requests.
**Please note that we most likely can't help you connecting Zoom on the day of the seminar due to limited staffing. We encourage you to book us for the separate practice prior to the seminar date.
This eLearning series is: