e-Learning: Learn about PR Card renewal
Presented by Momiji / JSS 
Wed. Oct 25, 2023, 3:00 – 4:00 pm (in Japanese)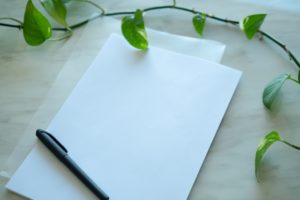 1-hour online session (Zoom)  to learn about PR card renewal will be co-provided by Momiji Health Care Society and Japanese Social Services (JSS). *Held in Japanese.
What is this session about?
PR (Permanent Resident) card renewals are required every 5 years. There have been recent updates to the application process, including the option to apply online, which may be unfamiliar to some.
In this session, we will discuss topics about PR card renewal which includes:
What is an Immigration Consultant?
The differences between PR and citizenship, PR residency requirements and citizenship application criteria
When and why you need a PR card
PR Card Application Requirements and Renewal Schedule
How to renew your PR card (online, by mail, payment methods, etc.)
About our Guest Speaker
Presenter : Yusuke Hyogo(Regulated Canadian Immigration Consultant, RCIC)
Yusuke was born and rased in Obihiro, Hokkaido, Japan. After completing his high school in Japan, he came to Canada. He graduated from Lethbridge Community College (Currently, Lethbridge College) with a General English Diploma. He then transferred to the University of Calgary and earned his Bachelor's Degree in English Literature. He took the Immigration Consultant Program at Humber College to utilize his own experience as an immigrant. He passed the Entry to Practice Exam and started his immigration firm, High Summit Immigration Consultancy, in 2018. He offers a wide range of immigration services such as family sponsorship, Provincial Nominee Programs(PNPs), study permit, work permit, PR card renewal, and Canadian citizenship applications.
How to Attend
Anyone interested can attend but pre-registration required. Click the registration button below, and fill and submit it by two days before the session date (Mon, Oct 23). If you have difficulty using online registration system, feel free to contact the hosting agency.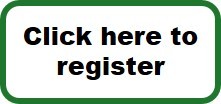 (Registration Form will open from the button above)
Those who registered, will receive an invitation email with the Zoom link and ID/Passcode, by a day before the session date from the hosting organizations. Check your junk box if you can't find it in your inbox – Email us if you don't see it anywhere.
【Caution!】
1. Auto-email (to confirm what you filled) right after registration
You will receive a confirmation email from the system right after you "Submit" your form (this receipt does not contain the Zoom URL). Make sure to type correct email of yours. If you don't see it, check your junk folder first, then contact JSS / Momiji.
2. Your Zoom display name should be recognizable to the host
Upon joining, please display your name on Zoom in ways we recognize that you registered. For example, instead of using nicknames or initials, include your first and/or last (e.g. Hanako Y, H. Yamada, Hanako Yamada) . We may not be able to allow you to enter for security purposes if we can't recognize your name. We'll show you how to change the display name 5 minutes before the session start.
※Contact JSS/Momiji if you don't know how to change your Zoom display name.
Contact
Momiji Health Care Society(Chie):416-261-6683 x.249 / ciw@momiji.on.ca
Japanese Social Services (JSS) (Rumiko):416-385-9200 / programs@jss.ca
Zoom – First Time?
If this is the first time you are trying out Zoom, we are more than happy to help you out with downloading and using Zoom, while connecting with you via phone. Please contact us as soon as possible, to book your practice session. *Availability may be limited depending on the number of requests.
**Please note that we most likely can't help you connecting Zoom on the day of the seminar due to limited staffing. We encourage you to book us for the separate practice prior to the seminar date.
This eLearning series is: