A Taste of Japanese Language Education
By Yoshiko Nakao, Former Toronto Japanese School principal

I assume that there are many parents who are thinking of looking for a Japanese language school for the coming school year in September. I would like to support this by providing some brief information on the current state of Japanese education in and around Toronto for newcomers to the city.
Japanese language education in Ontario can be divided into two stages: 1. Higher Education: belonging to Ontario public education (University, etc.) 2. Secondary Education: Japanese classes as a regular subject, classes for credits in high school from grades 9 to 12.
Beyond Ontario public school programs: 1. There are heritage language schools for primary education, language schools with Japanese immersion that offer classes pertaining to heritage language and Japanese as a foreign language as well as nursery schools and kindergartens. 2. For adults and high school students there are continuing education programs from universities, language education from private language schools or from companies and public institutions.
(For more information: CAJLE&J-GAP)
Due to space limitations, I would like to focus on Japanese language school education rather than public school education. There are three typical language schools in Toronto that were established in the 1970s-80s and are still providing coherent language education with curriculums featuring distinctive characteristics using Japanese text books. In addition, there are schools that are focusing on Japanese as a foreign language as well as purely Japanese as a heritage language component. In principle, all such schools accept students from the age of four all the way to the eighth grade. To meet the needs of the rapidly increasing numbers of Japanese learners, schools have recently been established in suburban areas of the Greater Toronto Area as well.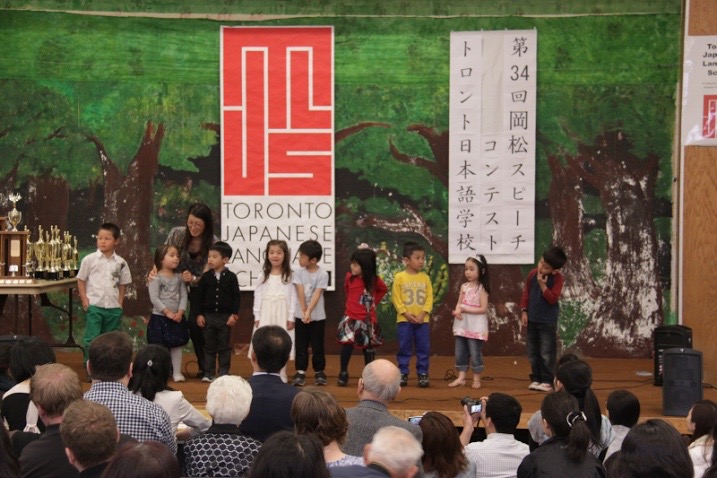 Around the time that Japanese schools were founded, parents of the students spoke Japanese at home so that there was little or no problem for students in regard to functioning in a heritage language school environment. But with the increase of children whose parents are of mixed race marriages and non-Japanese learners who are interested in Japanese culture such as anime and do not have a Japanese background, schools have had difficulty coping with this new generation of young learners. I suspect there arise some situations in which the previously normal practice of letting all the students automatically pass to the next grade would not necessarily work.
At the school I taught in, children did not always enter the school at age four. Bur rather there were numerous applicants who'd want to get into the heritage Japanese language school at much later stages such as in the middle or upper grades of elementary school. These situations would create enormous challenges in terms of dividing the students according to their appropriate class levels. However, the school has always tried their best to manage and cope with these situations so that anyone could be accommodated into the school system.
It is not easy to deal with such diversified group of students but the school has been striving to organize classes according to the Japanese proficiency levels as set out by the JFL ( Japanese as a Foreign Language),while carefully taking such factors as ages and Japanese abilities into consideration, thus meeting the curriculum needs as well. If the school doesn't have to face these issues, they'd be lucky, however, going forward it would be inevitable for many other schools to have to deal with the issues of teaching diversified group of students.
Under these circumstances it would be a great challenge for schools as to how to handle the issues properly. In order to allow for the continuity of school programs as the diversities of students increase, there are a few points to keep in mind: The improvement of teaching abilities and qualifications matter as much as the curriculum and educational materials. Change is hard to make in a short space of time considering also the issue of school management but I think it is becoming more important in order to deal with the changing trends.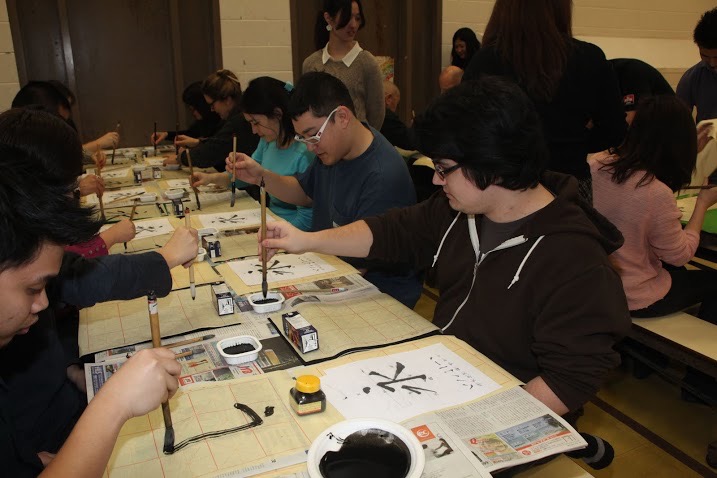 Now briefly regarding selection of the right school for your child as a parent, what should be taken into account? Certainly the feeling of all parents is that they wish for their child to receive a relevant Japanese education offering the opportunity to improve quickly. Now I would like you to consider the following suggestions before you register with your selected school:
Ask for a course outline to determine if it offers the means for your child to improve their Japanese language skills considering their level of proficiency and environment and research the curriculum or characteristics of the school. It is also important for parents to stand firm once decision is made.
Take into consideration other extra-curricular activities or lessons your child is engaged in.
Think of how much parents can support the student's work at home — homework, etc.
I hope parents will make the appropriate choice for their children in the new school year.
Please check the website of The Japan Foundation below for more on the current state of Japanese education (in Japanese only): https://www.jpf.go.jp/j/project/japanese/survey/area/country/2014/canada.html