e-Learning: A Tour to My Sweet Hometown
Presented by Momiji / JSS / Yee Hong Centre
Wed. May 11, 2022, 3:00 – 4:00 pm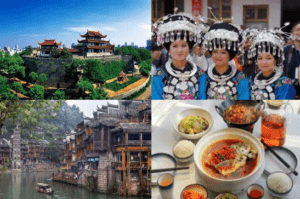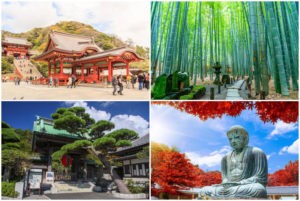 1-hour online tour (zoom), will be co-provided by Momiji Health Care Society and Japanese Social Services (JSS), joined by Yee Hong Centre for Geriatric Care. *Held in English
What is this session about?
Hometown is a place where one was born and grew up. There isn't any pla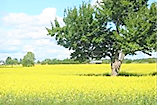 ce that would make you more comfortable than your hometown. No matter how far we go, our hometown will always be our most beloved destination and deeply rooted in our memories.
We will invite two guest speakers to bring us a special tour to their hometowns in China and Japan. Let's join this workshop to view the beautiful sceneries and experience the local cultures and legends. Enjoy!
※ Held in English
About our Guest Speaker
Guest #1(China):Angela Guo
Angela is a registered social worker of a non-profit agency, Yee Hong Centre for Geriatric Care, supporting various older adults including individuals with Chinese origin. She will introduce her hometown in China.
Guest #2(Japan):Chie Takano Reeves
Chie is a registered social worker, works as a client intervention worker at Momiji Health Care Society, Scarborough (Toronto). She manages Momiji residency application and applicants, and also provides various services to Momiji tenants as well as seniors and their caregivers in the community. She was born and grew up in Kamakura, Japan until she moved to Canada in 2005.
How to Attend
Anyone interested can attend but pre-registration required. Click the registration button below, and fill and submit it by two days before the session date (Mon, May 9). If you have difficulty using online registration system, feel free to contact the hosting agency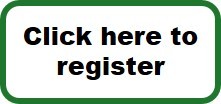 (Registration Form will open from the button above)
Those who registered, will receive an invitation email with the Zoom link and ID/Passcode, by a day before the session date from the hosting organizations. Check your junk box if you can't find it in your inbox – Email us if you don't see it anywhere.
【Caution!】
1. Auto-email (to confirm what you filled) right after registration
You will receive a confirmation email from the system right after you "Submit" your form (this receipt does not contain the Zoom URL). Make sure to type correct email of yours. If you don't see it, check your junk folder first, then contact JSS.
2. Your Zoom display name should be recognizable to the host
Upon joining, please display your name on Zoom in ways we recognize that you registered. For example, instead of using nicknames or initials, include your first and/or last (e.g. Hanako Y, H. Yamada, Hanako Yamada) . We may not be able to allow you to enter for security purposes if we can't recognize your name.
※Contact JSS if you don't know how to change your Zoom display name.
Contact
Momiji Health Care Society(Chie):416-261-6683 x.249 / ciw@momiji.on.ca
Japanese Social Services (JSS) (Rumiko):416-385-9200 / programs@jss.ca
Zoom – First Time?
If this is the first time you are trying out Zoom, we are more than happy to help you out with downloading and using Zoom, while connecting with you via phone. Please contact us as soon as possible, to book your practice session. *Availability may be limited depending on the number of requests.
**Please note that we most likely can't help you connecting Zoom on the day of the seminar due to limited staffing. We encourage you to book us for the practice prior to the seminar date.
There will be a 10-min Zoom brief description right before the session, to learn about the tools you can use during our seminar. The functions you will learn here are: Mute / Unmute, "Raise Hand,"  speaker). If you would like to attend it, please indicate so in your registration form. *If no one requests, there will be no mini-lecture provided on that day.
This eLearning series is: