JSS Delivers Hand-Made Masks to Seniors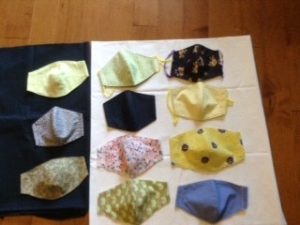 Since the pandemic began, we have been as busy, if not more so, responding to the community needs.  In April, we have delivered food and other items generously donated by Oomomo, a Japanese variety store, to our client families. Oomomo again contacted us in May, this time with an offer of mask donations. The masks are in the process of being delivered to our senior clients in need.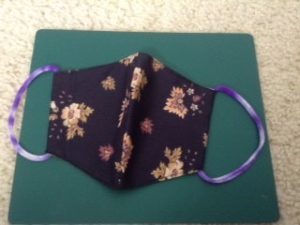 As face coverings have quickly become an essential tool in our daily lives likely for a foreseeable future and disposable masks in short supply, a group of JSS volunteers (remotely) got together to form a pilot project to produce hand-made, reusable facial masks. Our plan is to deliver them to our vulnerable senior clients and receive feedback, to see if we are able to expand this project further. Our volunteers are able to contribute to this project while sewing masks at home, and they do so with the hope that the recipients will benefit from the comfortable and useful items.  
Our sincere thanks to the volunteers and donors for allowing us to continue to be the resource that the community can count on.