JSS needs your support to save Konnichiwa Program (JSS's Friendly Visiting Program)
By Takanori Kuge (Counsellor)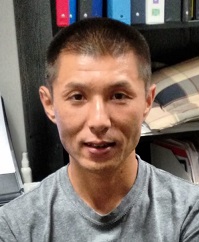 As is the case with every community, the Japanese Community in the GTA is rapidly aging, which means that there are a lot of people living in isolation due to aging, language barriers or health-related issues. We have seen many cases where a person loses the ability to understand and use English over a period of time, and in some cases it causes difficulty communicating with his or her family members.
In order to alleviate the loneliness of those who are isolated in the Japanese Community, JSS has been providing the Konnichiwa Program (JSS's Friendly Visiting Program) since 2004, and in the last few years, the needs for this program from the aging community in the GTA has been increasing and expanding.
In this program, friendly volunteer visitors make visits to the program users on a regular and ongoing basis. During the home visit, a program user and a friendly visitor enjoy going for a walk, having friendly conversations and working together on the client's interests and hobbies. In most cases, a visitor keeps visiting a program user for a long time, so that they can establish a solid relationship.
Many of the service users are seniors who need a Japanese-speaking friendly visitor, and this program is the ONLY program that can meet their needs within the GTA. In the recent years, we have been serving for 2nd and 3rd generations of Nikkei Canadian seniors who are English-speaking as well. Regardless of language, all the service users seem to be enjoying the service from this program very much. Our clients want to talk about their parents' hand-made manju from their childhood, or about a part of Japan they visited when they were young. Although there are other agencies that provide friendly visiting services in English, such needs can only be met by the volunteers in the Konnichiwa program who understand the culture and appreciate it, as well as sharing similar feelings.
On the one hand, this program is one of the most important support systems that we provide for the Japanese Community. On the other hand, this program is the most costly program for JSS since JSS covers visitors' transportation fees. To keep the current quality and quantity we spend about $3,000 a year. The needs of this program are on a rise, which means it would cost more for JSS to meet them. Bluntly speaking, JSS is and will be facing financial difficulty in sustaining this irreplaceable program due to a decrease in donations.
This article is a part of the campaign to support the Konnichiwa Program, in which we'd like to call for warm-hearted support in order for JSS to keep providing this irreplaceable and unique within the GTA program.
If you feel this program is important for the Japanese Community in GTA, and if you are interested in being a supporter of the Konnichiwa Program, please send a cheque payable to Japanese Social Services at 6 Garamond  Court, Toronto ON M3C 1Z5 (*Please add a note saying, "Konnichiwa Program," to ensure the money goes towards the intended purpose). We also accept cash and online payment (Paypal) via the campaign page. Support the Konnichiwa Program today!
*Donations for this campaign will be preferentially used for the Konnichiwa program. If donations exceed the cost to maintain the Konnichiwa program, we will gratefully use it to maintain other programs.