Campaign to Support the Konnichiwa Program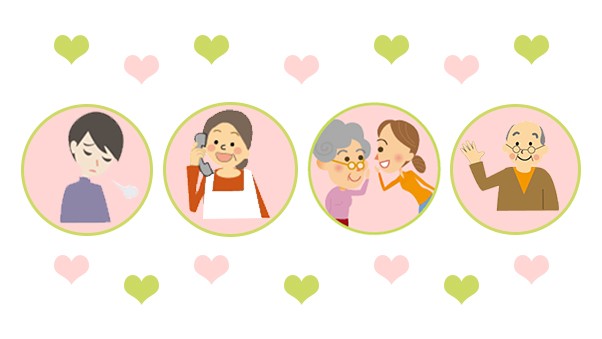 JSS runs the Konnichiwa Program, a friendly visiting service where volunteers visit clients. This is a program to visit individuals within the Japanese Community who are isolated.
As is the case with every community, there are a lot of people within the Japanese Community in the GTA who are living in isolation due to aging and health-related issues. This program aims to alleviate the situation of those who are isolated and create opportunities for them to participate in the Japanese community.
Friendly visits are provided by volunteers, but the JSS staff coordinate the entire program. This includes orientation and assessment of clients, training of volunteers, matching up clients with volunteers, attending meetings, as well as guiding and communicating with volunteers so that they visit in accordance with the program's goals and the clients' needs. In cooperation with JSS counsellors and other agencies in the community, the staff also deal with the needs of clients not covered by the visits.
The management of the Konnichiwa program is very expensive for these reasons and also includes covering the transportation costs of the visiting volunteers.
Therefore, the JSS has decided to conduct a campaign to support the continuation of the Konnichiwa Program.
Not only will your donation allow us to continue the current visits, it will help to expand the program to include more people on the waiting list or those living outside Toronto, and to provide volunteer recruitment and training sessions in the suburbs.
We would like to ask for your generous support for this program.
How to donate to the Konnichiwa Program
If you feel this program is important for the Japanese Community in the GTA, and if you are interested in being a supporter of the Konnichiwa Program, please send us a donation by following payment method.
We provide a tax receipt for donations worth more than $10.00.
1. Send a Cheque
Please send a cheque payable to Japanese Social Services at 6 Garamond Court, Suite 235, Toronto, ON, M3C 1Z5. Please add a note saying, "Konnichiwa Program," to ensure the money goes towards the intended purpose.
2.Online Donation
Visit link below to make a secure online donation via credit card or PayPal.
※Due to Paypal policy, we cannot receive donation from Japanese Paypal account. Please use credit card for online donation.
An article about the Support the Konnichiwa Champaign is also available in the JSS newsletter.
Also, if you know anyone who is interested in volunteering for this program, please contact the JSS (416-395-9200) for requirements and orientation dates. For more information about the Konnichiwa program, please see our flyer.
*When the donation amount exceeds the goal amount of the campaign, JSS may utilize the funds to cover the cost of other JSS services and operation.