By David Ikeda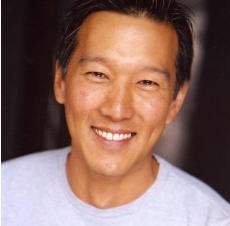 Spring it seems in the GTA is taking a long time to come around. But we at JSS have been quite busy.
Please check our board member Michelle Chibba's article on the security update at JSS Online. Ensuring the privacy and security for our client, volunteer, and donors' information is the highest priority for the board and staff here. I thank Michelle for her fantastic work and use of her extensive expertise in this area as well as the staff for their cooperation and hard work in carrying out the plan.
On other fronts we completed our annual Holiday Drive. Thanks to the generosity of our community as well as our faith-based institutions and community partners, we were able to brighten the holidays with toys clothes and Japanese food items. I would especially like to thank our volunteers Rikko Osaki and Maiko Riekers who organized last year's event. I would also like to thank Naomi Scales and Shoko Kawamoto who organized the previous year's drive whom I did not mention then. And of course, thank you all for contributing so generously.
Our AGM has been scheduled for June 7 at 7:00 at the JCCC. The room has yet to be determined but signs will be posted. If you are a member and if you can, please join us.
Toronto Challenge and other challenges at JSS, 2017
On the fundraising front, our next event is the Toronto Challenge which will be occurring on the morning of Sunday, June 11. This walk-a-thon and 5 km run is the biggest fundraiser for JSS. This is due mostly to the efforts of Toke Suyama who every year walks the one km route with his friend and JSS supporter Mits Ito. He then solicits donations from the community and network of friends.
We have been getting a lot of seniors who have signed up for the Konnichiwa Program. Konnichiwa is an activity we have been doing for quite some time but has become extremely popular as our population ages. Volunteers make weekly visits to isolated seniors in our community as a way of keeping them company as well as monitoring their mental and physical health. The program has seen a big increase in the number of participants so the cost of providing transportation for our volunteers has gone way up. So if you can, please give whatever you can. It is an important program that I personally want to continue. Now more than ever we need your support. Thank you in advance.