PRESIDENT'S MESSAGE: Updates from David Ikeda
David Ikeda, JSS President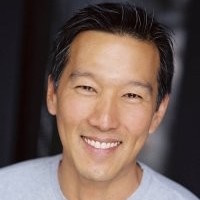 This fall has been a special time for us at JSS.
In September, we held our first Board meeting after the summer break. We also held our annual Volunteer Appreciation party to thank all of the community members who take time out of their lives to help our organization and the people we serve.
Our wonderful volunteers' duties are so important and diverse. I would like to take a moment to highlight a few of them for you.
Konnichiwa program volunteers make friendly visits to Japanese speaking seniors and isolated members of our community, some of whom suffer from dementia. This is a daunting task for JSS as there is no "Japan Town" and our community is scattered over a wide part of the GTA. It is easy for community members who may not have many family connections here to become isolated, particularly if they suffer mental or memory deficits. Our volunteers help our counseling staff to monitor the day-to-day lives of these clients, as well as just brighten up their days with some friendly company.
We also have office volunteers who help with non-counseling related work throughout the year. One of the biggest tasks is organizing our annual Holiday Drive, which provides gift packages of donated goods to individuals and families in need. Our volunteers organize advertising of the Holiday Drive, the collection and sorting of gifts and food items, as well as the distribution and delivery of the gift packages.
This is just a snapshot of some of the activities our volunteers do for the community. JSS has numerous community outreach programs, almost all of which depend heavily on the contributions of our dedicated volunteers.
In September, we also received our Strategic Plan, which we worked on with the generous aid of Endeavour, a non-profit corporation associated with the University of Toronto. JSS worked with 8 high-level financial, engineering, and non-profit sector volunteers who helped us map out a strategy for our future and financial viability.
The results from a survey sent to our clients as part of the Endeavour process demonstrated that our clients see our services as much needed and also happily enough, greatly appreciated. A big thank you to all who participated in the survey, which was so helpful in formulating the strategic plan and giving us the impetus to continue and hopefully build up our services. Thank you also to the JSS Staff for providing professional service that is greatly appreciated by the many members of the community who have used and perhaps continue to use JSS' services or participate in JSS' many programs.
We face many challenges both organizational and financial. Professional advice and reporting, along with Board and formal organizational development are crucial in making sure JSS remains to serve the community. The big challenge for the JSS Board of Directors is to formulate a workable plan for moving forward in manageable stages in the near future. Strategic planning requires a workable strategy, which means formulating steps. My thanks and appreciation to the Board for all of the members' hard work and leadership in forging a workable plan for the organization moving forward.
In October we held one of our most important fundraising events, "Run for a Reason". JSS Staff, Katz Fukuda, Takanori Kuge, and Junko Mifune walked and ran at the Scotiabank Toronto Waterfront Marathon on October 21st, to raise money for JSS.  Thank you to everyone who supported the participants with your generous donations.
In closing, I would like to take this opportunity to thank you, the members and friends of JSS for your continued interest and support. On behalf of the Board of Directors, Staff, and all of us here at JSS, thank you from the bottom of our hearts.