JSS Program & Volunteer Report
Rumiko Suzuki, Coordinator – Volunteers and Community Support Services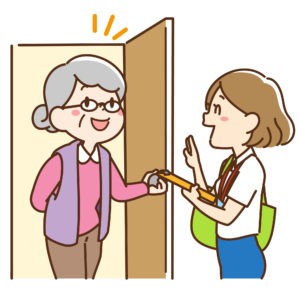 Since March of this year, with the lifting of COVID-19 restrictions in Ontario, there have been new developments in JSS programs and volunteer activities. We also resumed the "Ogenki-desuka (How are you)?" program that we ran for a limited time last year. In the beginning of October, we began preparations for the 23rd Annual Holiday Drive. 
Partial Resumption of In-person Programs  
Since the spring, JSS has resumed some of the in-person programs, such as the Craft Club and the Konnichiwa program. While we continue to run programs online, we also plan to develop a different way of socializing among the participants as we did pre-pandemic.   
 Along with the resumption of in-person programs, we will continue to offer online programs, such as Senior Yoga and the joint online seminar with Momiji Health Care Association. The online programs remain popular among those who live outside of Toronto, and its convenience to be able to participate from home. Although the online programs started as an alternative to in-person, we plan to continue them due to high demand.  
As the JSS program undergoes various changes, volunteers are supporting the smooth operation of each program while adapting to the new normal since the pandemic. Their enthusiasm reminds us of the power of community and the strength of our common bonds.  
"How are you?" Program Resumes  
In addition to the regular program, the "Ogenki-desuka (How are you? )" program, which was offered for a limited time last year, resumed in May. This program allows people over 60 years old with a Japanese background or those who are caring for a loved one, to be able to talk with JSS staff for consultations or friendly phone visits. Since the pandemic, senior citizens who are at higher risk of COVID-19 infection can easily become more isolated, and due to the high demand for this service, we have decided to resume the program. Please feel free to contact us by e-mail or phone if you would like to talk with us or know someone who is isolated. (Programs@jss.ca/416-385-9200) 
The 23rd Annual Holiday Drive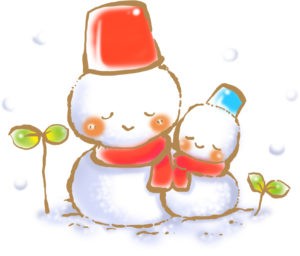 As the end of the year approaches, JSS has begun preparations for the Annual Holiday Drive. This year, as in previous years, we will be delivering food, daily necessities, and gift cards to families in need. In past years, JSS volunteers have provided tremendous support by facilitating various arrangements and carrying out PR activities, and making deliveries. This year, we would like to do the same and deliver gifts safely to families in need. We sincerely ask for your generous donations and cooperation so that everyone can have an inclusive holiday season.  
Please see here for the available methods of donation.