e-Learning: Caregiver Stress & Burnout : Programs Available to Manage Them
Presented by
Momiji / JSS / Yee Hong Centre
Wed. Jul 13, 2022, 3:00 – 4:30 pm (English)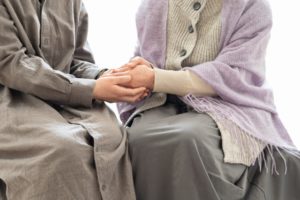 1.5 hour online session (Zoom)  to learn about caregiver stress & burnout : programs available to manage them, will be co-provided by Momiji Health Care Society and Japanese Social Services (JSS), joined by Yee Hong Centre for Geriatric Care.  *Held in English
What is this session about?
Are you a caregiver to seniors (non-paid – family / friend / neighbor), or do you know anyone who does caregiving to seniors?
Are you stressed, feeling stuck or alone, or having difficulty finding time for yourself because of caregiving, or do you know someone like this? Are you not yet caregiving but will likely be doing so in future?
Join us to learn about importance of self-care and its steps as well as how we can prevent burnout and manage stress. We are having a guest speaker from Ontario Caregiver Organization (OCO), who provides variety of resources to support caregivers.
Presentation covers topics such as:
Who are Ontario's caregivers?
What are the impacts of caregiving, and how has that changed during COVID-19?
Importance of self-care and what are the steps you can take?
What is Caregiver Stress and Burnout? And how can we prevent and manage burnout?
What does the Ontario Caregiver Organization offer both caregivers and service providers? And how can we work together to strengthen and amplify each other's work?
About our Guest Speaker
Presenter:Shrid Dhungel
Shrid works with The Ontario Caregiver Organization as the Regional Lead for Community Engagement, for the Central Ontario region, including the GTA. He has over 7 years' experience in Canada in stakeholder and community engagement and in co-design work. He holds a Master in Public Health degree and has worked in global health initiatives in developing countries as well, all prior to him immigrating to Canada.
The Ontario Caregiver Organization (OCO)
The Ontario Caregiver Organization (OCO) exists to support Ontario's 4 million caregivers; ordinary people who provide physical and emotional support to a family member, partner, friend or neighbour. OCO support caregivers by being their one point of access to information, so they have what they need to be successful in their role.
How to Attend
Anyone interested can attend but pre-registration required. Click the registration button below, and fill and submit it by two days before the session date (Mon, Jul 11). If you have difficulty using online registration system, feel free to contact the hosting agency.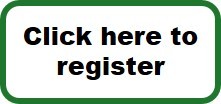 (Registration Form will open from the button above)
Those who registered, will receive an invitation email with the Zoom link and ID/Passcode, by a day before the session date from the hosting organizations. Check your junk box if you can't find it in your inbox – Email us if you don't see it anywhere.
【Caution!】
1. Auto-email (to confirm what you filled) right after registration
You will receive a confirmation email from the system right after you "Submit" your form (this receipt does not contain the Zoom URL). Make sure to type correct email of yours. If you don't see it, check your junk folder first, then contact JSS / Momiji.
2. Your Zoom display name should be recognizable to the host
Upon joining, please display your name on Zoom in ways we recognize that you registered. For example, instead of using nicknames or initials, include your first and/or last (e.g. Hanako Y, H. Yamada, Hanako Yamada) . We may not be able to allow you to enter for security purposes if we can't recognize your name.
※Contact JSS if you don't know how to change your Zoom display name.
Contact
Momiji Health Care Society(Chie):416-261-6683 x.249 / ciw@momiji.on.ca
Japanese Social Services (JSS) (Rumiko):416-385-9200 / programs@jss.ca
Zoom – First Time?
If this is the first time you are trying out Zoom, we are more than happy to help you out with downloading and using Zoom, while connecting with you via phone. Please contact us as soon as possible, to book your practice session. *Availability may be limited depending on the number of requests.
**Please note that we most likely can't help you connecting Zoom on the day of the seminar due to limited staffing. We encourage you to book us for the separate practice prior to the seminar date.
There will be a 15-min Zoom brief description right before the session, to learn about the tools you can use during our seminar. The functions you will learn here are: Mute / Unmute, "Raise Hand,"  speaker). If you would like to attend it, please indicate so in your registration form. *If no one requests, there will be no mini-lecture provided on that day.
This eLearning series is: