April 2021: Craft Club Online Social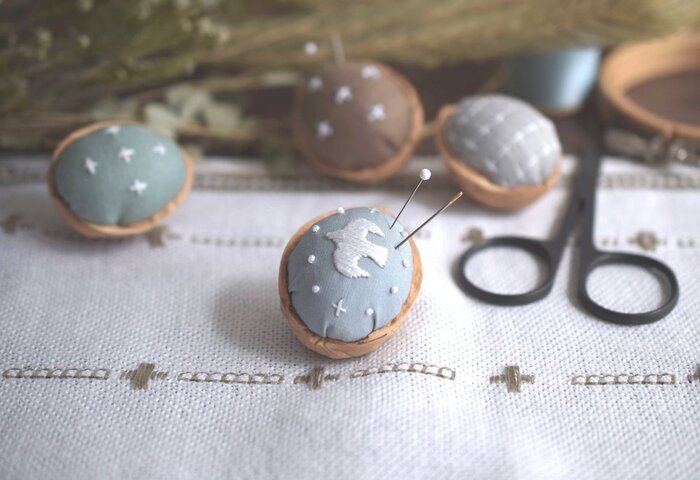 JSS Craft Club Online Social is held in Japanese, once or twice a month (2nd and/or 4th Wednesdays, 10:30 am – noon), via Zoom.
Enjoy sharing your work, being creative together, chatting about anything, and make some friends with your fellow craft lovers!
Here is the Craft Club Online Social schedule of the April 2021.
April 2021 Schedule
Apr 7 (1st Wed):  Sewing Club
Hand Sewing "Pin Cushion with PET Bottle Cap," "Magnet Pin Tray"
Instructor (volunteer):  Annu Johnson
Have your sewing set!
Easy-peasy making & Very useful!
Apr 21 (3rd Wed):  Knitting Club
"Popular Kids-Character (e.g. Maisy Mouse, Anpan-man)," "Enjoy Haiku-poem while Knitting"
Instructor (volunteer):  Kaneko Nakahara
Brush up your doll-knitting skills!
Instructor is also a Haiku-poet. You can talk about Haiku with her this month!
How to Join?
RVSP to our Craft Club coordinator by email (craftclub@jss.ca) – please indicate which session you would like to attend. The coordinator will send the Zoom link by a day before the session day.
You will also receive the information about the craft work for what you registered to (in Japanese). That means, you can start working on it even before the session day! During the session, you can sew/knit together with fellow craft lovers, share your work with them, and enjoy chatting with them (the topic can be anything, not limited to arts & crafts).
First Time Joining?
Anyone who loves or interested in arts & crafts (and can communicate in Japanese) are welcome. If you want chat-only (no crafting or no sharing your work during the session), that is totally fine too!
Only for your first time attending, pre-registration via the online registration form is required, for you to read and agree to our online program rule. We appreciate your understanding.
Calling for Volunteers: Zoom Hosting Assistant
JSS Craft Club Online Social is looking for volunteers who can help our sessions by providing Zoom hosting support – permitting attendees into the Zoom room, spotlighting on an individual who is sharing their work via video window. For more details or applying, contact our volunteer coordinator, Chie (volunteer@jss.ca). Being a craft lover and/or having Japanese language skill is an asset but not necessity.