Aug 2021:Craft Club Social
Ontario continues to open up more non-essential businesses, and now the list includes indoor dinning (with limitation). Still many individuals are waiting for their second doses of COVID_19 vaccine (or some can't get shots due to their health conditions), and children under age 12 are not offered (waiting for the trials), and angers from the variants such as Delta are very much still here. Keep your guard up an safely enjoy summer!
Let's see our August contents and schedule!
August 2021 Schedule
Aug 18(3rd Wed):Knitting Club
Finger-knit Eco Scrub & Scrunchie
(Stay tuned for the photos ※Currently producing!)
**Club is held in Japanese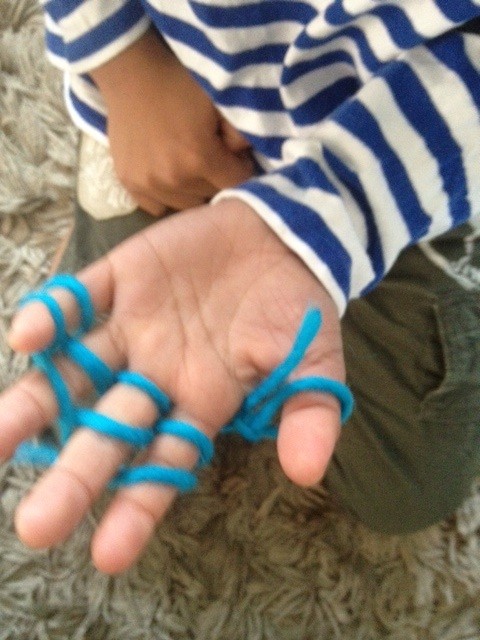 Sometimes we knitters want to try out different methods of knitting. Here introducing Yubi-ami (finger-knitting)! It is easy (and safe without knitting needles) that little children can participate with Grandpa, Grandma, Father,  and/or Mother.
What you need are your 5 fingers and yarn (of course).
This method can be also used for knitting winter scarves or Christmas wreath. How about making this your activity for rainy days or relax & resting days?
When you knit it with someone else (especially little ones!), it would be a great memory of summer (and summer vacation for kids too).
Kaneko's Haiku this month (the instructor is also a Haiku poet):

引く草の根に執念の絡みあひ – かね子
(ひくくさの ねにしゅうねんの からみあい)
If you are interested in Haiku, you can bring your questions to the instructor while working on your knitting.
Looking forward to seeing you all smiles in our August 202 Craft Club Social! Come and enjoy knitting and chat with fellow knitters!
How to Join
RSVP to our Craft Club coordinator by email(craftclub@jss.ca)- please indicate which session you would like to attend. The coordinator will send the Zoom link by a day before the session day.
You will also receive the information about the craft work for what you registered to (in Japanese). That means, you can start working on it even before the session day! During the session, you can sew/knit together with fellow Japanese-speaking craft lovers, share your work with them, and enjoy chatting (the topic can be anything, not limited to arts & crafts).
First Time Joining?
Anyone who loves or interested in arts & crafts (and can communicate in Japanese) are welcome. If you want chat-only (no crafting or no sharing your work during the session), that is totally fine too!
Only for your first time attending, pre-registration via the Online Registration Form is required, for you to read and agree to our online program rules. We appreciate your understanding.