Jun 2021: Craft Club Social
So grateful to have nice warm weather these days; gardening season has finally come.
We JSS Craft Club Social provide the space and opportunity for our fellow (Japanese-speaking) craft lovers to gather, create crafts and chat not only about arts and crafts but also almost anything around our daily lives. You may find some useful Toronto (GTA) information at the same time you work on your crafts.
Because we are in season, at the sessions in this month, some members may bring up the tips on what to be careful during gardening work. You may hear about how to protect your back, or how they are using sun screen. Yes, by attending you will learn a lot (and make some friends)!!
Let's see our June contents and schedule!
June 2021 Schedule
Jun 2(1st Wed): Fabric Club
Cartonnage
Instructor (Volunteer): Haruko Takami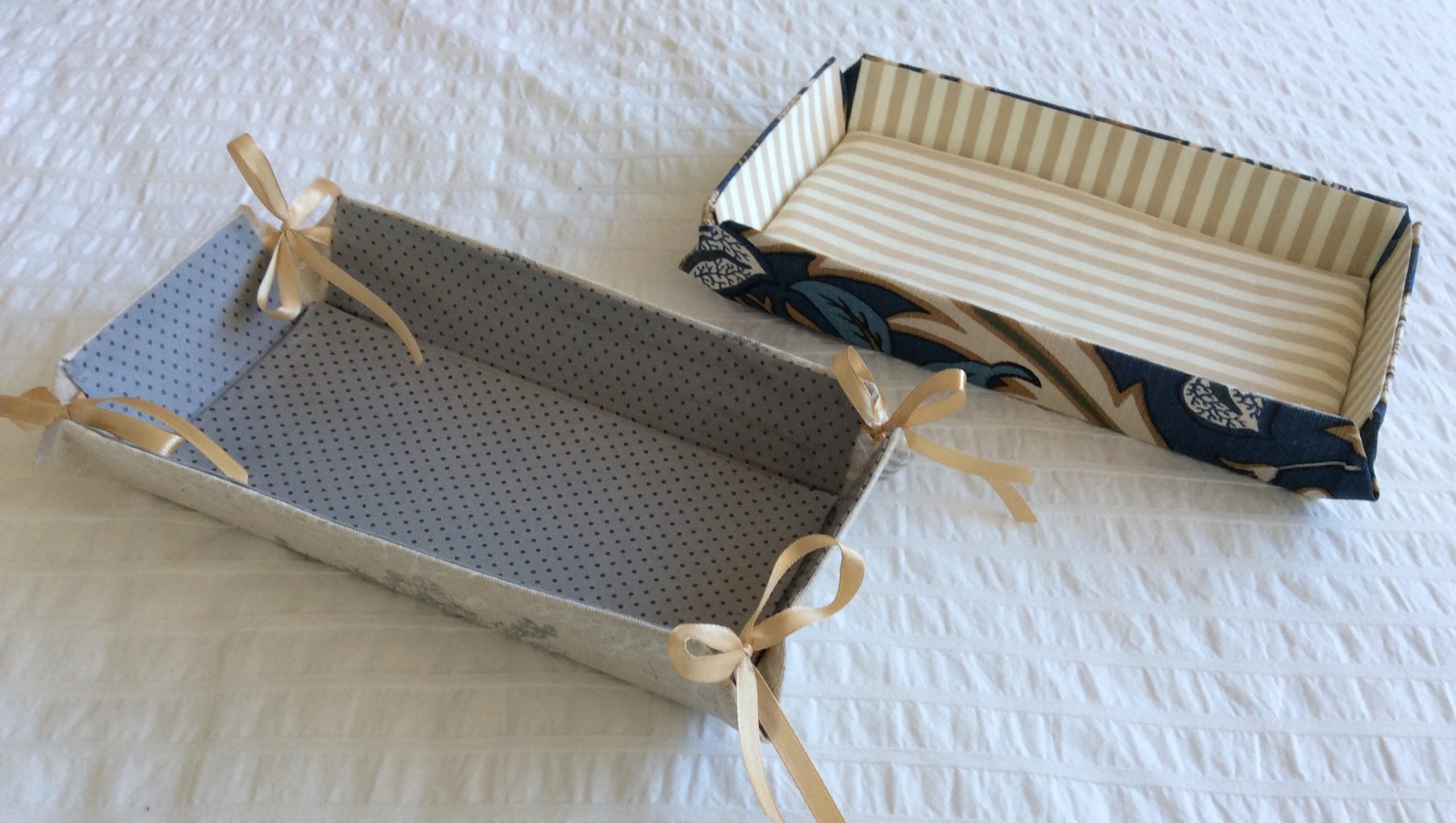 Ribbon Tray with Recycled Thick Papers

(↑)

Cartonnage is a traditional decorative craft work in France using fabric or designed paper sticking onto thick papers. Normally it uses specific thick paper called carton and crafter cuts it for your cartonnage work. But under "Stay at Home" order due to pandemic, obtaining the materials has been almost impossible – so we improvise and use any thick paper (e.g. milk carton box – see the photo below). Use what you have and make a ribbon tray together!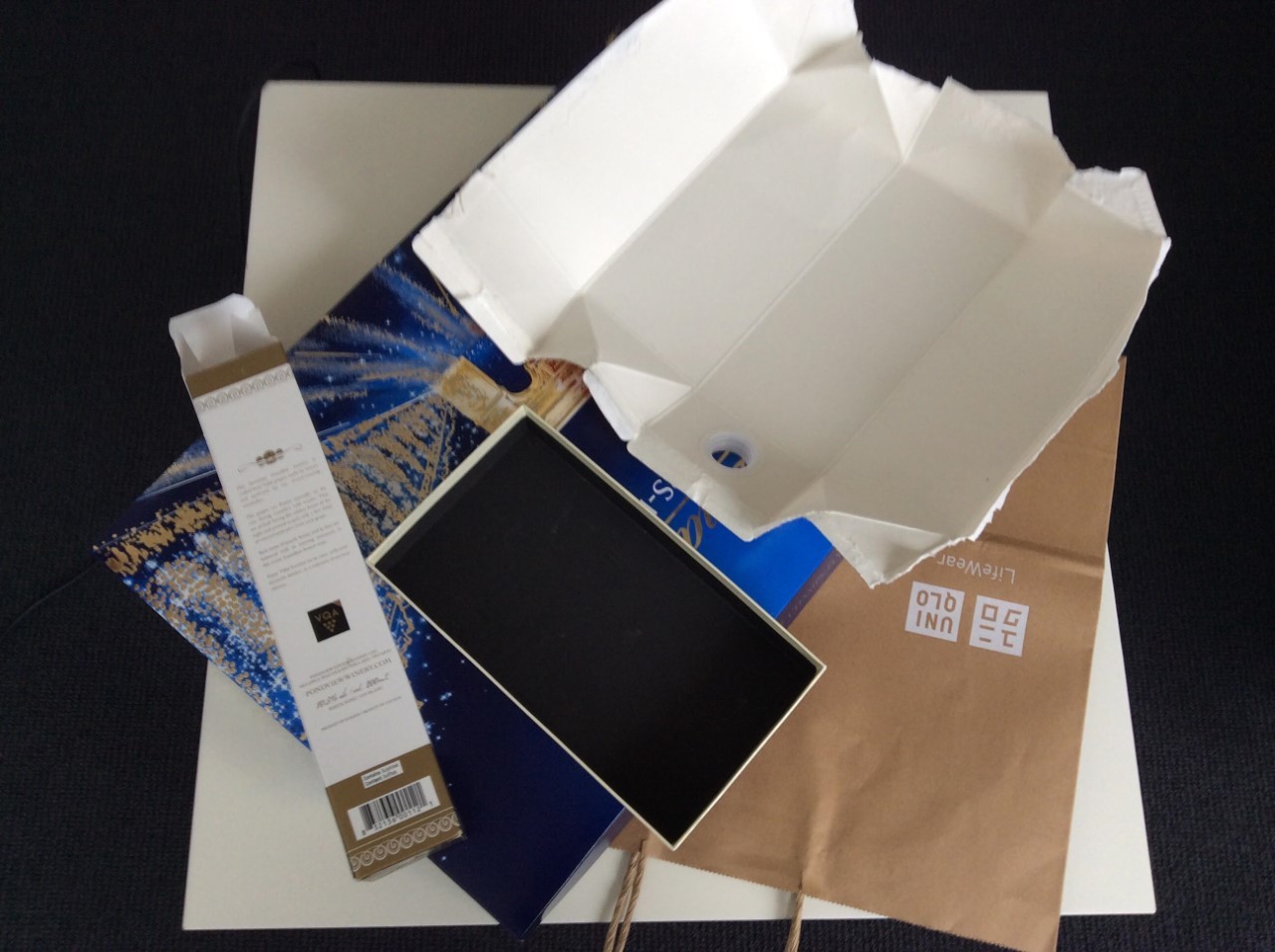 Macaroon Measuring Tape, with Fabric Scraps
Got those tape measure that looks like a tiny plastic macaroon? Let's cartonnage it!
*What is macaroon measuring tape? It is a measuring tape in a macaroon-shaped case. You just pull out the end of the tape to measure. Try googling "macaroon measuring tape," and you'll see it visually.
Scissors Case
Let's craft a case for your own (and loving) scissors.
※ You will receive the instructions of how you can make each of them, after your registration. You can start making as soon as you receive it if you'd like.
※ On the session day, you can keep working on your cartonnage (or any other craft), ask the instructor any part you want clarification, and/or show (via the camera!) what you made. Enjoy crafting and chatting at the Craft Club Social!
*****
June 16(3rd Wed): Knitting Club
Pick the one you love!
Instructor (volunteer):  Kaneko Nakahara
Pick the work the others shared in past
Have the fellow knitting lovers teach you the work they did, that you fell in love, such as "triangle shawl" and add it to your repertoire!
Create the shape you like, from "zero"
Message from the Instructor:
Owl, turtle, carp streamer (koi nobori), flower, doll, Snoopy, Anpan-man.. etc., it's always fun to create the shape or character you like. It is interesting to see all different characteristics or atmospheres appear on the work of each knitter, though the instructions are the same.
**The Kanzan Yae-Sakura (specific type of cherry tree) is fully blossoming in my garden. I pickled the flowers with salt. Even the last year's pickled sakura still keeps beautiful pink. Cute to garnish your sakura-mochi or salad with it.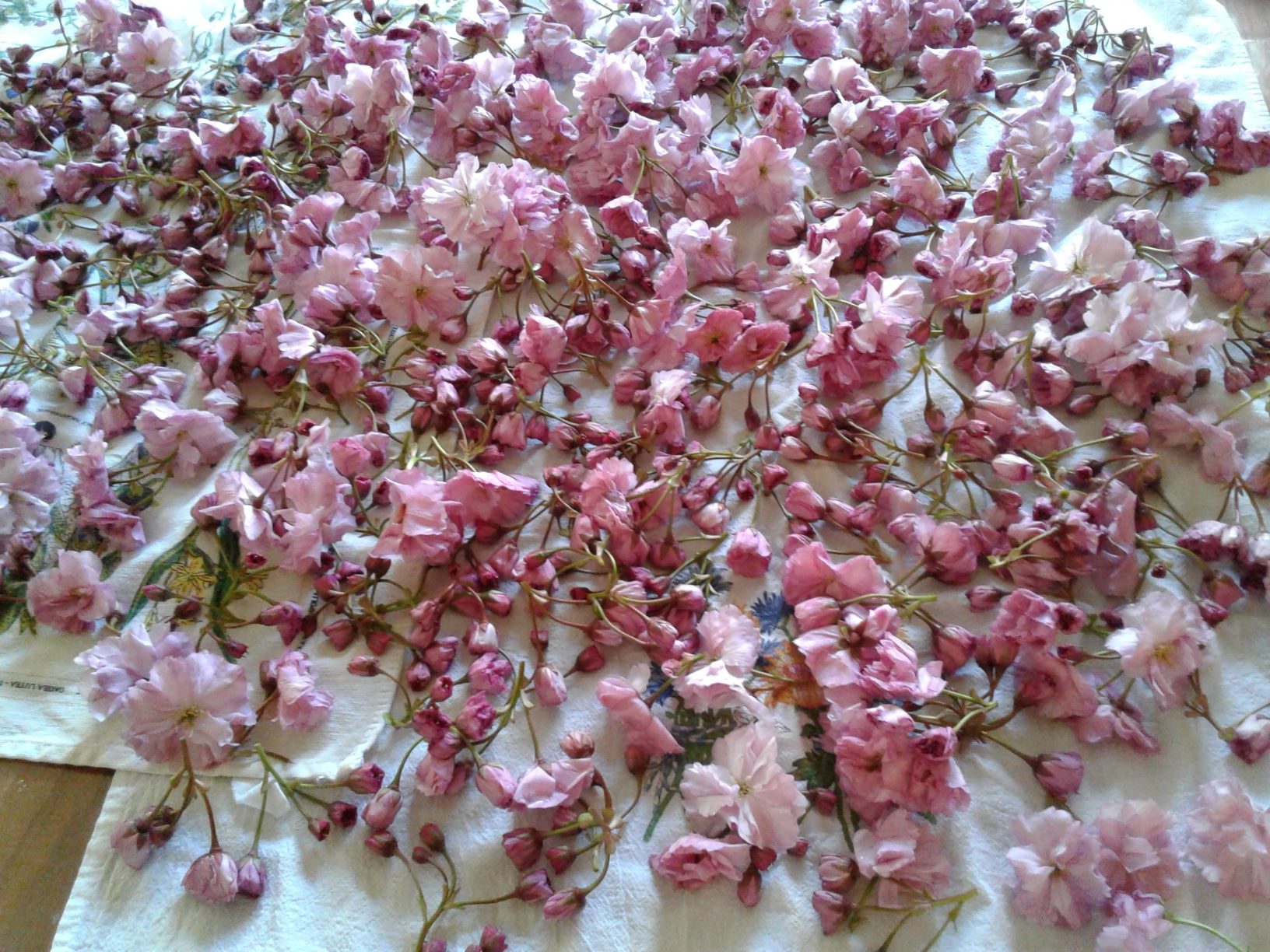 Kaneko's Haiku this month (the instructor is also a Haiku poet)

人気なき日日を満たせり八重桜 – かね子
(ひとけなきひびをみたせりやえざくら)
*****
Looking forward to seeing you all in our June 2021 Craft Club Social!
How to Join
RSVP to our Craft Club coordinator by email(craftclub@jss.ca)- please indicate which session you would like to attend. The coordinator will send the Zoom link by a day before the session day.
You will also receive the information about the craft work for what you registered to (in Japanese). That means, you can start working on it even before the session day! During the session, you can sew/knit together with fellow Japanese-speaking craft lovers, share your work with them, and enjoy chatting (the topic can be anything, not limited to arts & crafts).
First Time Joining?
Anyone who loves or interested in arts & crafts (and can communicate in Japanese) are welcome. If you want chat-only (no crafting or no sharing your work during the session), that is totally fine too!
Only for your first time attending, pre-registration via the Online Registration Form is required, for you to read and agree to our online program rules. We appreciate your understanding.