Momiji / JSS Present:
Wed. Jun 28, 2023, 1:30 – 2:30 pm
The concert has been postponed to the fourth week of June from the original date of 22 March.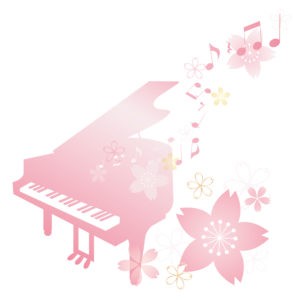 An hour-long online concert, bringing back by popular demand, with Toronto-based singer-songwriter Yukiko Tsutsui, will be co-provided by Momiji Health Care Society and Japanese Social Services (JSS).
What is this session about?
Listening to music is known to have many positive effects, such as lifting mood and relaxing the mind and body. In particular, there is something special about listening to live music. However, many people may have had fewer opportunities to experience music at concerts since the pandemic. Therefore, in this joint seminar, we will invite back Yukiko Tsutsui, a singer-songwriter currently based in Toronto, to hold an online concert.
She will perform various songs, from oldies to Showa-era songs and songs requested through the registration form. Why don't you take this opportunity to request your favorite song? (*Due to the limited concert time, please note only a select number of requests can be performed)
Artist
Born in Akita City, Akita Prefecture. After working as an a cappella singer at weddings and events in Tokyo, she graduated from Selkirk College in British Columbia in 2008 with a Bachelor of Music degree. She produced and directed a radio show called "Japanese Musiquest," programs introducing Japanese music and culture, aired on five stations across Canada. Since moving to Toronto in 2016, she's been performing at various events and venues, including singing the Japanese national anthem during the Richo Woodbine Mile at Woodbine Racetrack in 2018 and 2019.
How to Attend
Anyone interested can attend but pre-registration required. Click the registration button below, and fill and submit it by two days before the session date (Mon, Jun 26). If you have difficulty using online registration system, feel free to contact the hosting agency. The deadline for song requests is Fri, 2 Jun.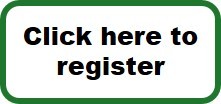 (Registration Form will open from the button above)
Those who registered, will receive an invitation email with the Zoom link and ID/Passcode, by a day before the session date from the hosting organizations. Check your junk box if you can't find it in your inbox – Email us if you don't see it anywhere.
【Caution!】
1. Auto-email (to confirm what you filled) right after registration
You will receive a confirmation email from the system right after you "Submit" your form (this receipt does not contain the Zoom URL). Make sure to type correct email of yours. If you don't see it, check your junk folder first, then contact JSS / Momiji.
2. Your Zoom display name should be recognizable to the host
Upon joining, please display your name on Zoom in ways we recognize that you registered. For example, instead of using nicknames or initials, include your first and/or last (e.g. Hanako Y, H. Yamada, Hanako Yamada) . We may not be able to allow you to enter for security purposes if we can't recognize your name. We'll show you how to change the display name 5 minutes before the session start.
※Contact JSS/Momiji if you don't know how to change your Zoom display name.
Contact
Momiji Health Care Society(Chie):416-261-6683 x.249 / ciw@momiji.on.ca
Japanese Social Services (JSS) (Rumiko):416-385-9200 / programs@jss.ca
Zoom – First Time?
If this is the first time you are trying out Zoom, we are more than happy to help you out with downloading and using Zoom, while connecting with you via phone. Please contact us as soon as possible, to book your practice session. *Availability may be limited depending on the number of requests.
**Please note that we most likely can't help you connecting Zoom on the day of the seminar due to limited staffing. We encourage you to book us for the separate practice prior to the seminar date.
This eLearning series is: