e-Learning : Elder Abuse Awareness and Prevention A Closer Look
Presented by
Momiji / JSS / Yee Hong Centre
Wed. Jun 14, 2023, 3:00 – 4:00 pm (English)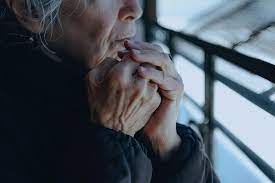 1 hour online session on Zoom to learn about elder abuse will be co-provided by Momiji Health Care Society and Japanese Social Services (JSS), joined by Yee Hong Centre for Geriatric Care. *Held in English
What is this session about?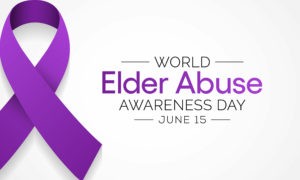 Elder abuse is a serious and growing injustice in our community. The magnitude and extent of the elder abuse cases occurring in Ontario is not fully known, due in part to limited data collection and underreported cases. This presentation provides participants an opportunity to gain a better understanding of what constitutes elder abuse, how to recognize the risk factors and signs of abuse, and how to report it and how best to support an older adult experiencing or at-risk of abuse.
About our Guest Speaker
Guest Speaker:  Mary Shkoury, Prevention Consultant, Elder Abuse Prevention Ontario
Mary has been working in Health and Wellness sectors for the last 20 years with a Focus on Seniors Health and Safety. She Graduated from York University with a Specialized Honors BA in Sociology and completed her studies in Gerontology (Aging and Health) through Queens University. Her passion and commitment to caring for Canadian Seniors rights has lead her to her role with Elder Abuse Prevention Ontario, where her mission is to see our province continue to be a safe place for our seniors to live, be heard and be free from Elder Abuse.

Elder Abuse Prevention Ontario is a provincial, charitable, non-profit organization focused on supporting the implementation of The Ontario Strategy to Combat Elder Abuse and has been doing so since 2002.
The framework of the Strategy focuses on service coordination, building local capacity of front-line workers, caregivers, and community networks, by providing public education and training of professionals/service providers and families of seniors, to raise awareness around elder abuse issues.
How to Attend
Anyone interested can attend but pre-registration required. Click the registration button below, and fill and submit it by two days before the session date (Mon, June 12). If you have difficulty using online registration system, feel free to contact the hosting agency.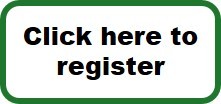 (Registration Form will open from the button above)
Those who registered, will receive an invitation email with the Zoom link and ID/Passcode, by a day before the session date from the hosting organizations. Check your junk box if you can't find it in your inbox – Email us if you don't see it anywhere.
【Caution!】
1. Auto-email (to confirm what you filled) right after registration
You will receive a confirmation email from the system right after you "Submit" your form (this receipt does not contain the Zoom URL). Make sure to type correct email of yours. If you don't see it, check your junk folder first, then contact JSS / Momiji.
2. Your Zoom display name should be recognizable to the host
Upon joining, please display your name on Zoom in ways we recognize that you registered. For example, instead of using nicknames or initials, include your first and/or last (e.g. Hanako Y, H. Yamada, Hanako Yamada) . We may not be able to allow you to enter for security purposes if we can't recognize your name. We'll show you how to change the display name 5 minutes before the session start.
※Contact JSS/Momiji if you don't know how to change your Zoom display name.
Contact
Momiji Health Care Society(Chie):416-261-6683 x.249 / ciw@momiji.on.ca
Japanese Social Services (JSS) (Rumiko):416-385-9200 / programs@jss.ca
Zoom – First Time?
If this is the first time you are trying out Zoom, we are more than happy to help you out with downloading and using Zoom, while connecting with you via phone. Please contact us as soon as possible, to book your practice session. *Availability may be limited depending on the number of requests.
**Please note that we most likely can't help you connecting Zoom on the day of the seminar due to limited staffing. We encourage you to book us for the separate practice prior to the seminar date.
This eLearning series is: