We need your help to raise funds for JSS Operations! (Goal: $5,000)
SUN, JUNE 11, 2023 10AM~
We are pleased to announce the 3rd annual "JSS Challenge", a fundraising event.
It was in 2021 that we held our first "Virtual Walkathon" in light of the COVID-19 pandemic. We were very fortunate to have a larger-than-expected number of people participate from many different locations.
This year, in addition to remote participation, we are planning a group walk starting from JCCC and a reception after the walk. We are truly hoping to meet many of you – donors, volunteers, service users, people who are interested in volunteering with us. If you are interested in community / social work, counselling, or related fields, please feel free to join us. We look forward to seeing you at this event, which will be attended by many of our staff and board members.
For remote or virtual participation, we will set a time limit of one hour, not distance, and each participant will walk or run at his/her own pace and in his/her own favorite place during that time. How many kilometers will everyone be able to walk? 18 people participated in last year's event, walking a total of 87.7 km. Let's try to break the 100km mark this year!
Your donation will be used to fund JSS operations and help us continue to provide high quality services.
Time Table
10:00am ~ 10:15am
Assemble at JCCC front entrance for in-person participants
Pre-walk chat (zoom/ hybrid)
10:15am ~ 11:15am
1 hour Walk (in person)
Virtual participants, please walk one hour on your own and record the number of kms you walked.
11:30am ~
Reassemble at JCCC for in-person participants
Post -walk celebration (hybrid) followed by light lunch (for in-person participants)
Please stay to enjoy light lunch with JSS staff, Board members, and volunteers!  There is no extra charge for food. We look forward to socializing with you!
Route: Starting and ending at JCCC (6 Garamond Court, Toronto) for 1-hour walk. The route includes East Don River trail with mild / partial incline. We will pace the walk to accommodate everyone's strength and endurance.
How to register?
Please click here to register using the form. You can also reach us by email or phone to register.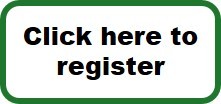 Please send your completed pledge sheet to the JSS with donor names and pledge amounts.
If you are planning to join the virtual calls via Zoom (pre-walk chat: 10:00 -10:15am and / or post walk celebration 11:30am -12pm), please call JSS at 416-385-9200 or send an email to info@jss.ca in advance. We will send you a Zoom call invite via email.
Make a donation to support "team JSS" today!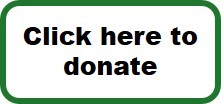 If you choose to send a cheque by mail, please fill in the pledge sheet with the individual donor names.
E-transfer / cheque (payable to "Japanese Social Services") also accepted.
Contact
Japanese Social Services:416-385-9200 / info@jss.ca