Easy Yoga for Seniors (Online)
JSS Online Program
『Easy Yoga for Seniors』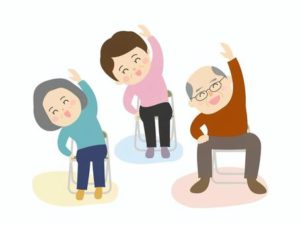 This program provide the seniors & pre-seniors (age 55+) the opportunity to enjoy the 60-min easy yoga session followed by the 30-min socializing time with fellow Japanese-speaking seniors.
One term consists of 6 weekly sessions; registration is required for each term. The sixth term (January 17 – February 28, Mondays, 10-11:30 am) is open for registration (limited spot available).  *Except February 21
For more details and RVSP, please click the "日本語" on the upper right corner of this page. You can also contact the JSS senior yoga team (senior.yoga@jss.ca / 416-385-9200).