e-Learning: How to become a volunteer – Seniors
Presented by Momiji / JSS
Wed. Jan 24, 2024, 3:00 – 4:15 pm (English & Japanese)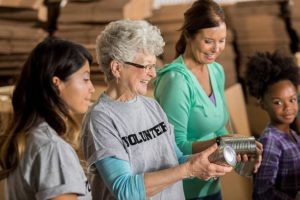 The second online seminar (via Zoom) of Jan 2024 is to learn about how to become a volunteer. *Held in English & Japanese
What is this session about?
This session is great for seniors who are interested in getting involved as volunteers! Explore how volunteering can be an avenue to stay active and engaged in your community. You will leave this session with better understanding of.
Discover how to safely get involved as a volunteer,
Where to search for opportunities
How to find the best match for your needs and goals – whether in-person or virtual.
Understand leadership roles and where to find and apply for these roles.
講師紹介
Presented by Volunteer Ambassador of Volunteer Toronto 
Volunteer Ambassadors are passionate volunteers of Volunteer Toronto, who have presentation/facilitation experience, and are passionate about sharing their love of volunteering with the public. They support Volunteer Toronto in presenting How to become a volunteer information sessions for the public, virtually or in-person at different Toronto Public Library locations, or for Non-Profit organizations like Schools, Universities, and community organizations.
Yosh Inouye, a senior volunteer at Momiji, will also share some of his experiences as a volunteer.
Here is a short poem that he wrote:
As a child I was a very active naughty boy.
That kept me very busy until I retired.
When I retired, life became unbearably boring.
Volunteer work saved me from the life of boredom.
– Yosh Inouye
講座への参加方法
誰でも興味のある方は参加できますが、開催2日前(1月22日)までに下のボタンより申込登録をすることが条件になっています(オンライン登録が難しい方は、下の問合せ先にある提供団体へご連絡ください)。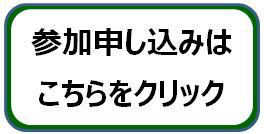 (クリックするとオンライン登録フォームが開きます)
登録を済ませた方には、Zoom招待状(時間になったらクリックすれば入れるようになっている)が1日前に提供団体よりメールで届きます。受信ボックスに来ていない場合は、ジャンク(迷惑メール)ボックスを確認してください。そこにもなければ、JSSへメールでお問合せください。
ご注意
1. 登録内容確認のメールが自動で届きます
登録フォームの「Submit」を押した後に、登録された内容が記載された確認のメールがいきます(このメールには参加用URLは含まれません)。このため、登録の際は、Email Addressを間違いのないように記入してください。受け取っていないという場合は、まずはご自身がお使いのメールシステムのジャンクフォルダを確認してください。
ジャンクにもなく、数時間経っても確認メールが来ない、という場合は、お手数ですがJSSへお問合せください。
2. Zoom上の名前:登録者とわかるもので
参加の際は、イニシャルやニックネームやデバイス名ではなく、登録している本人だとわかるようにファーストかラストどちらかが必ずZoomにでるようにしてください(例:Hanako Y、H. Yamada、など。両方でもOK)。状況によっては、登録者と判断できないときは、参加者の安全のため入室を許可しない場合があります。
※名前の変え方がわからない方は、JSSやモミジまでお問合せください。
問合せ先
モミジヘルスケア協会(ちえ):416-261-6683 x.249 / ciw@momiji.on.ca
ジャパニーズ・ソーシャル・サービス(るみこ):416-385-9200 / programs@jss.ca
Zoomは初めて、という方へ
Zoomのツールに自信がない方は、事前に練習または教えることができますので、お早めにご連絡ください。
※限られた人数で運営しているため、当日、特にセミナー開始時間付近や開始後は、お電話をいただいてもお手伝いできないことがありますので、ご了承ください。
提供団体:
協力:矢嶋しのぶ(ハルトンシニア昼食会)、Family Talks Forum(FTF)