May 2021: Craft Club Online Social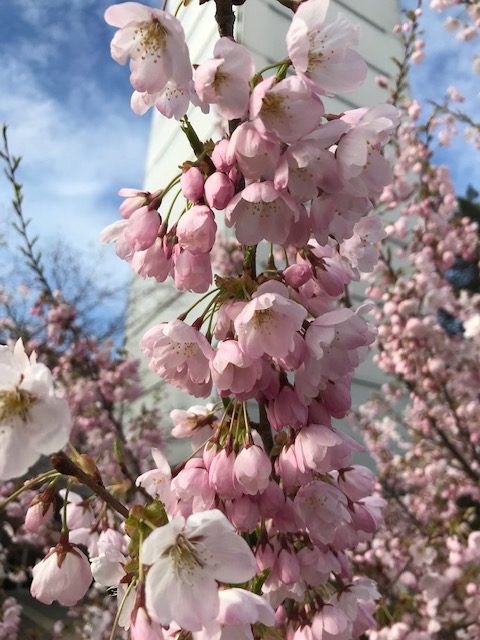 Hello every (Japanese-speaking) craft lovers out there!
Spring has come finally – Animals and nature look so happy to have warm weather. This is the season we, Japanese here, have been long waiting for – cherry blossoms! (The photo on the right is the cherry tree at JCCC in 2019).
This season starts making us spend more time with various activities such as gardening or walking outside. Even if our daily lives get busy with all spring duties and activities, we craft lovers can't stop thinking about ideas to get our hands more busy – yes, that's us. And it's a good thing 🙂
You know, we can keep ourselves being healthy inside out by joining our club – stretching and moving your toes and knees, with your mouth busy socializing fellow Japanese-speaking craft lovers, WHILE your hands express your creativity (What a multi-tasker we are!) – this makes both sides of our brain fully working too.
Are you convinced enough that you get so much benefit by joining our club? Let's see our May contents and schedule!
May 2021 Schedule
May 5 (1st Wed): Sewing Club
Hand Sewing "Mini Box from Leftover Fabric," "Magnet Pin Tray"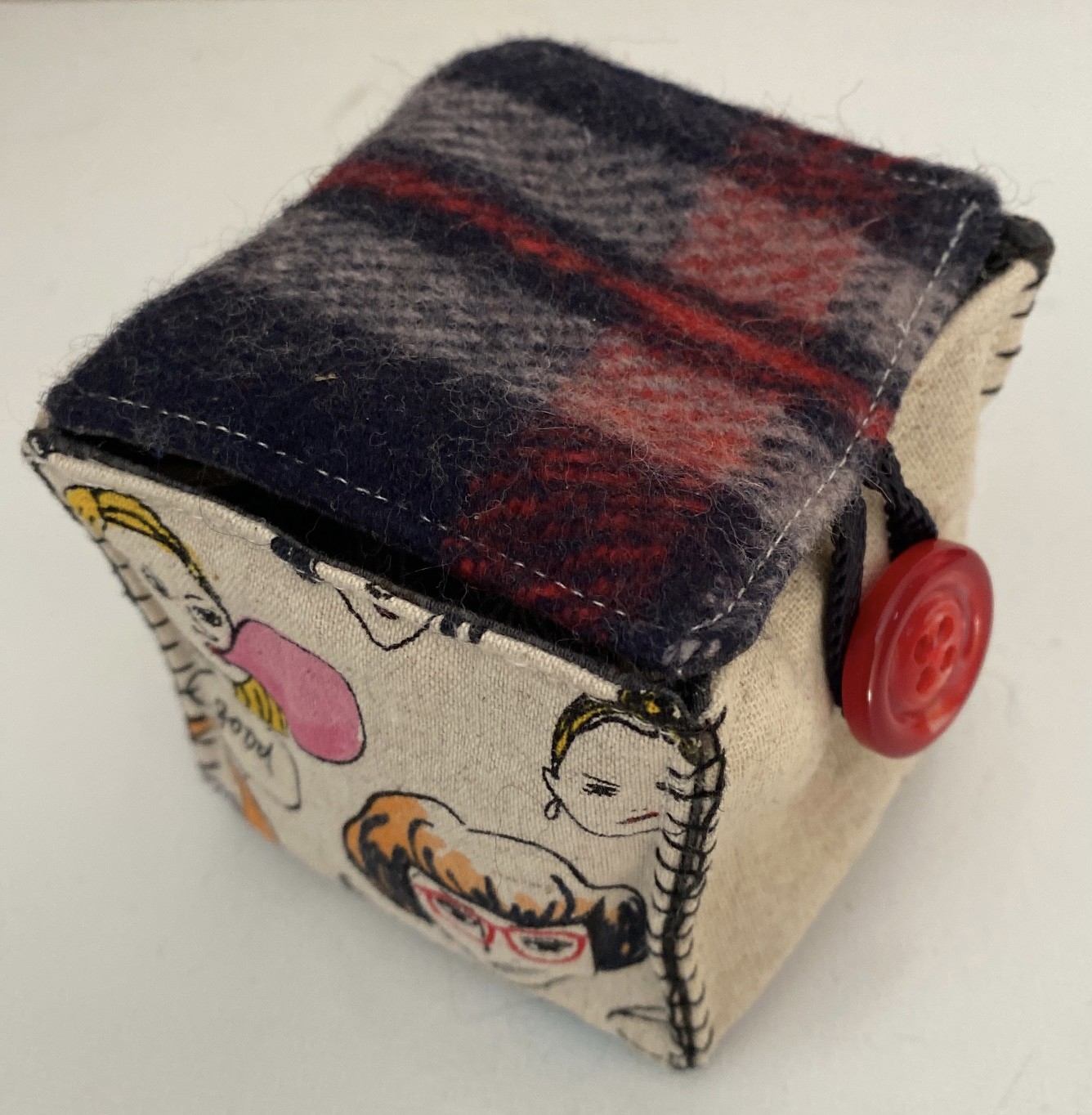 Instructor (volunteer): Annu Johnson
It can be your cute mini sewing tool box!
It can also become a dice by closing the lid!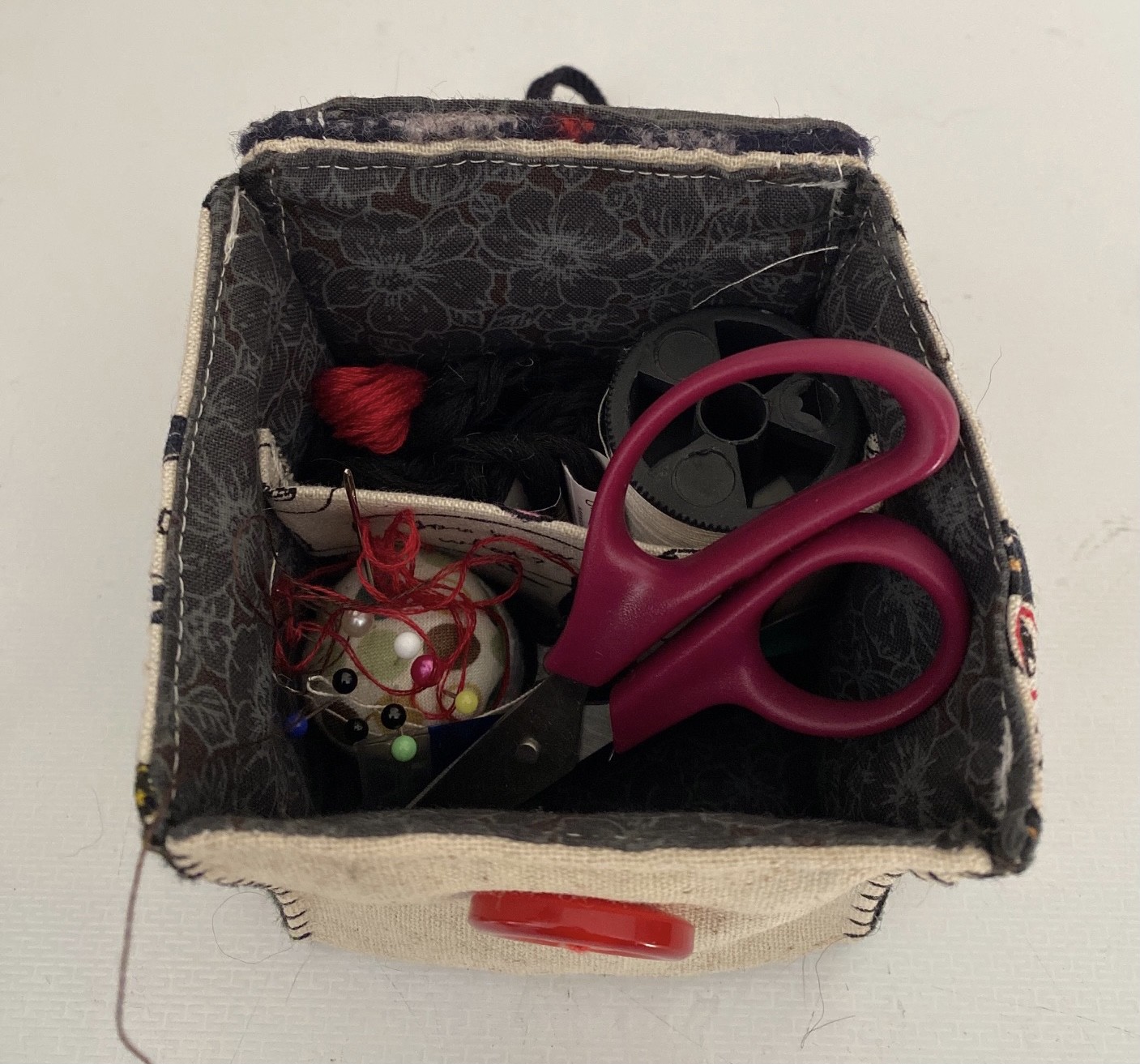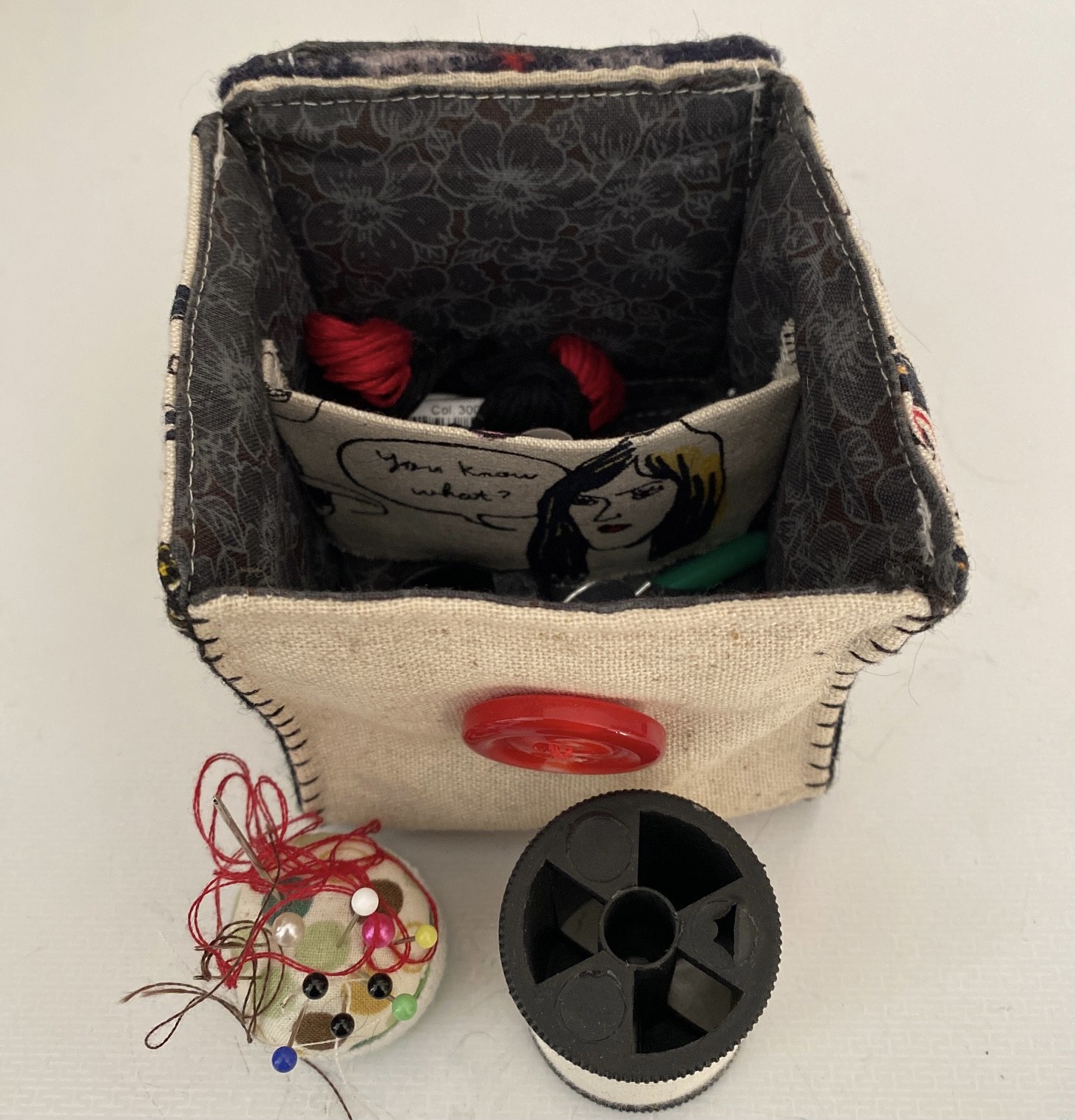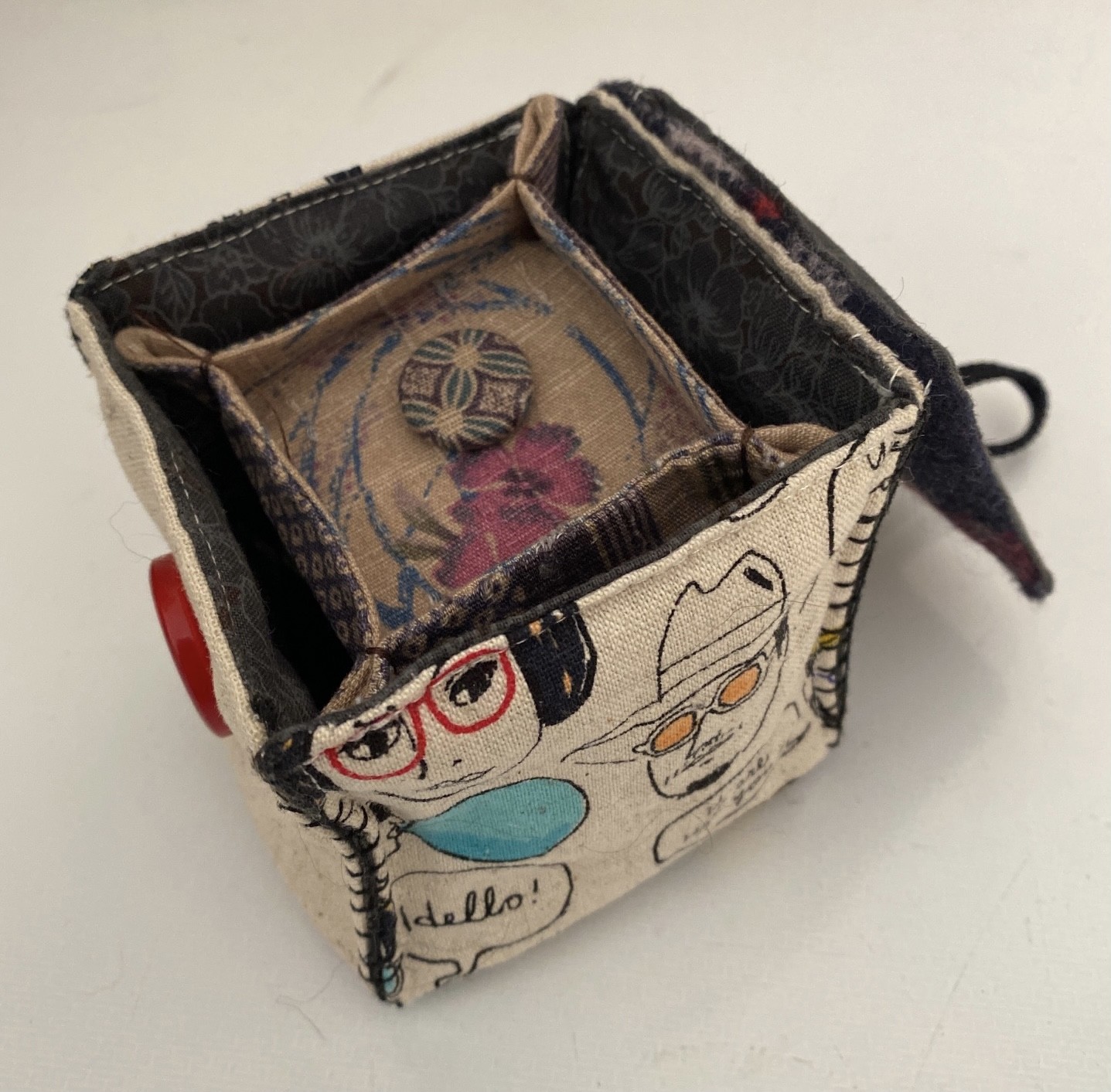 ---
---
May 19 (3rd Wed): Knitting Club
"Flower Motif"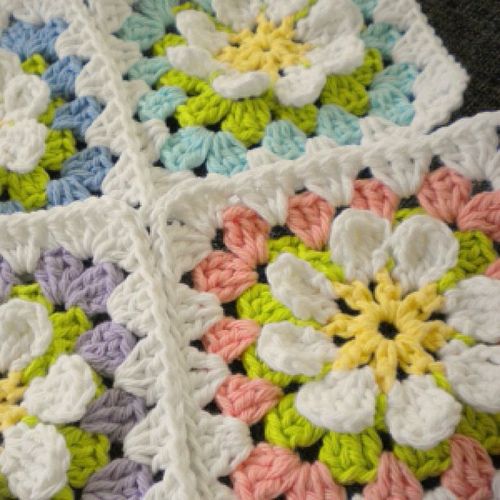 Instructor (volunteer):  Kaneko Nakahara
Try various patterns!
By connecting these motifs, it can become scarf, cushion, and/or bed spread!
The instructor is also a Haiku-poet. You can talk about Haiku with her this month!
How to Join
RSVP to our Craft Club coordinator by email(craftclub@jss.ca)- please indicate which session you would like to attend. The coordinator will send the Zoom link by a day before the session day.
You will also receive the information about the craft work for what you registered to (in Japanese). That means, you can start working on it even before the session day! During the session, you can sew/knit together with fellow Japanese-speaking craft lovers, share your work with them, and enjoy chatting (the topic can be anything, not limited to arts & crafts).
First Time Joining?
Anyone who loves or interested in arts & crafts (and can communicate in Japanese) are welcome. If you want chat-only (no crafting or no sharing your work during the session), that is totally fine too!
Only for your first time attending, pre-registration via the Online Registration Form is required, for you to read and agree to our online program rules. We appreciate your understanding.
Calling for Volunteers:  Zoom Hosting Assistant
JSS Craft Club Online Social is looking for volunteers who can help our sessions by providing Zoom hosting support – permitting attendees into the Zoom room, spotlighting on an individual who is sharing their work via video window. For more details or applying, contact our volunteer coordinator, Chie (volunteer@jss.ca). Being a craft lover and/or having Japanese language skill is an asset but not necessity.