e-Learning Session: Let's Make "Oyaki" !!
Momiji & JSS e-Learning Session
Wed, April 28 at 3-4 pm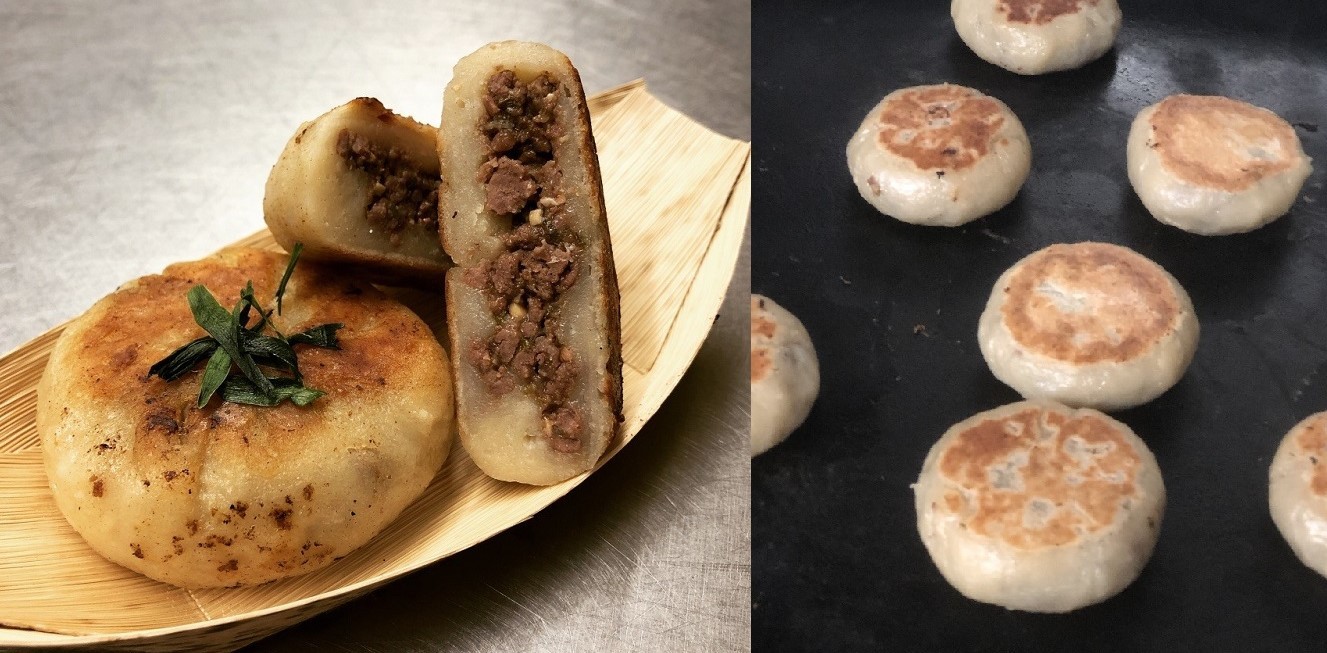 1-hour online session (Zoom) each to learn about these popular Japanese food/ingredients, will be co-provided by Momiji Health Care Society and Japanese Social Services (JSS), on Wednesday, Aug 28 at 3-4 pm. *Separate registration required.
What is this session about?
*Held only in Japanese
Bringing back Wakaba Hoshino, who provided an yumm-azing Natto & Miso session from Local Koji Co., this time it's "Oyaki" (see Oyaki on Wikipedia) !! Once you master how to make the dough (30-min bench time needed before cooking), savory/sweet, anything or nay leftover can be wrapped in and magically becomes your comfort bun (*requires cooking). Moreover, the cooked ones are freezable too!
Come and join us on this live session from Wakaba's kitchen with her warm smile 🙂
Guest Speaker: Wakaba Hoshino (Owner @ Local Koji Co.)
A local mom of two from Japan who love good, yummy, and healthy food. Her love of miso and kouji fungus extended to establish Local Koji Co. She is also a JSS volunteer, currently studying social work full-time at York University.
How to attend?
This is an online session, using "Zoom" the online meeting platform. Pre-registration is required by Monday, Apr 26. The registration form is accessible from the Japanese page of this article – click "日本語" on the top right corner of this page and scroll down to the registration button. If you have difficulty accessing or filling the form, feel free to contact Momiji or JSS.
【Caution!】
1. No confirmation email: Zoom invitation a day before
Due to our registration system, you will not receive a confirmation email right away after you "Submit" your form. If you see "Your response has been recorded" on your browser after your submission, your registration is successful. Contact Momiji or JSS if you are worried, instead of submitting the form multiple times. Leave a note at the comment box of the form if you re-submit with any other reasons, such as your previous one has a wrong information.
2. Use the Zoom name that is recognizable to the host
Upon joining, please display your name on Zoom in ways we recognize that you registered. For example, instead of using nickname or initials, include your first and/or last (e.g. Hanako Y, H. Yamada, Hanako Yamada) . We may not be able to allow you to enter for security purpose if we can't recognize your name.
Contact
Momiji Health Care Society (Keiko): 416-261-6683 x.249 / ciw@momiji.on.ca
Japanese Social Services (Chie): 416-385-9200 / programs@jss.ca
Zoom – First Time?
If this is the first time you are trying out Zoom, we are more than happy to help you out with downloading and using Zoom, while connecting with you via phone. Please contact Keiko as soon as possible, to book your practice session. *Availability may be limited depending on the number of requests.
There will be a 10-min Zoom brief description right before the session, to learn about the tools you can use during our seminar. If you would like to attend it, please indicate so in your registration form.
Want to be a guest speaker?
Momiji and JSS are looking for a potential guest speaker for this eLearning series, who can share what they do daily, hobby, etc. in Japanese and English. Contact us if you are interested in!
This eLearning series is: