Fundraising: Scotiabank Toronto Waterfront Marathon October 2021

Please help us achieve our $5, 000 target! 
This coming October 2021, team JSS will run again in the Scotiabank Waterfront Marathon virtual race! Last year, we regrettably had to pass on this event due to the confusion and uncertainty posed by the COVID-19 pandemic.  This year, however, our team of (so far) 6 JSS runners – staff, their family, volunteers and board directors – will run 5km each, aiming to raise $5,000. Please see the organizer's website for the team member line-up.
In the past, you may remember some of team JSS's notable achievements – counsellor Takanori Kuge ran a full marathon while counsellor Junko Mifune and former President, David Ikeda, both completed half marathons. This year, though we may not run as far, our passion for and commitment to JSS are greater than ever! We thank you in advance for your kind support and donation to JSS through this event.
Funds raised through this event will be allocated to support JSS's general operating expenses, including counselling services and community programs.
Your sponsorship is greatly appreciated. We welcome additional team members who want to run for the event and raise funds using your own network (we regrettably advise that JSS is not able to pay any participation fees of $40~).
Donations and / or registration as a team JSS runner must be done through the event organizer's website (Please click the buttons below).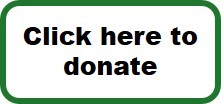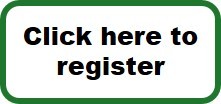 The organizer offers various monetary awards to the participating charities, based on the number of registered runners, donners, total amount raised, etc. Your support may help JSS become eligible for additional funds.
Should you have any questions or comments, please feel free to reach us at info@jss.ca or yuka.sato@jss.ca.
Yuka Sato-Atiyota, President